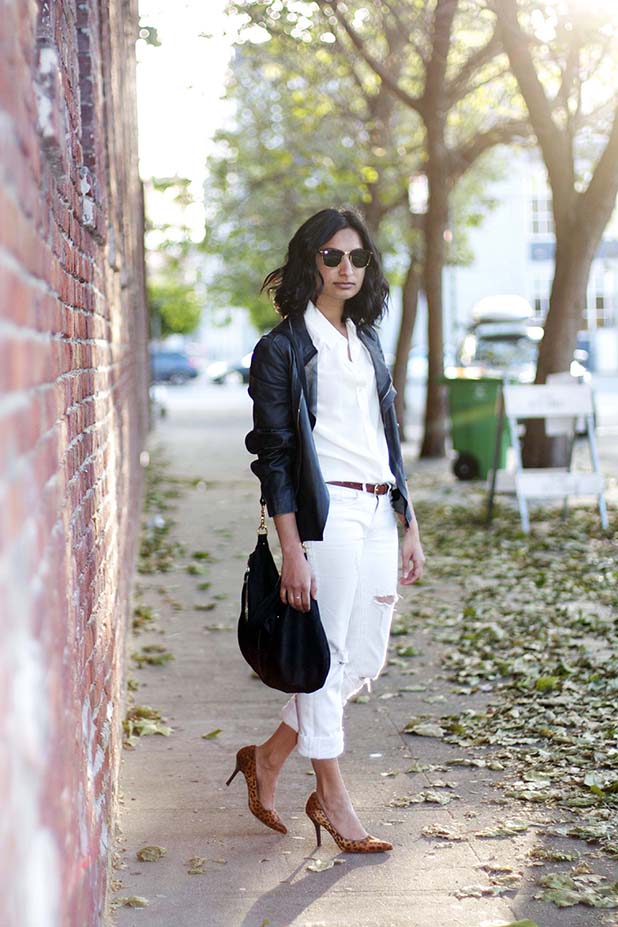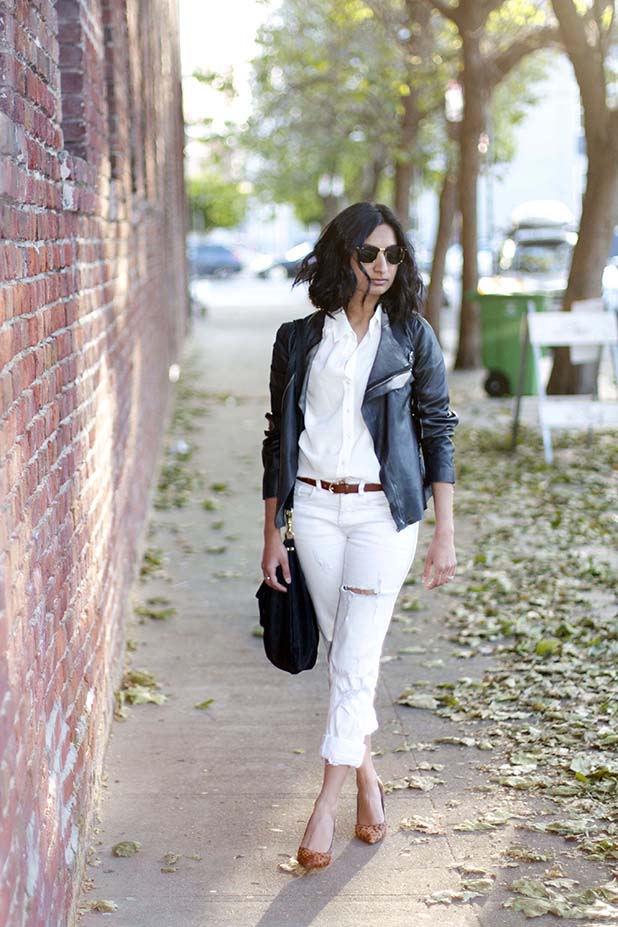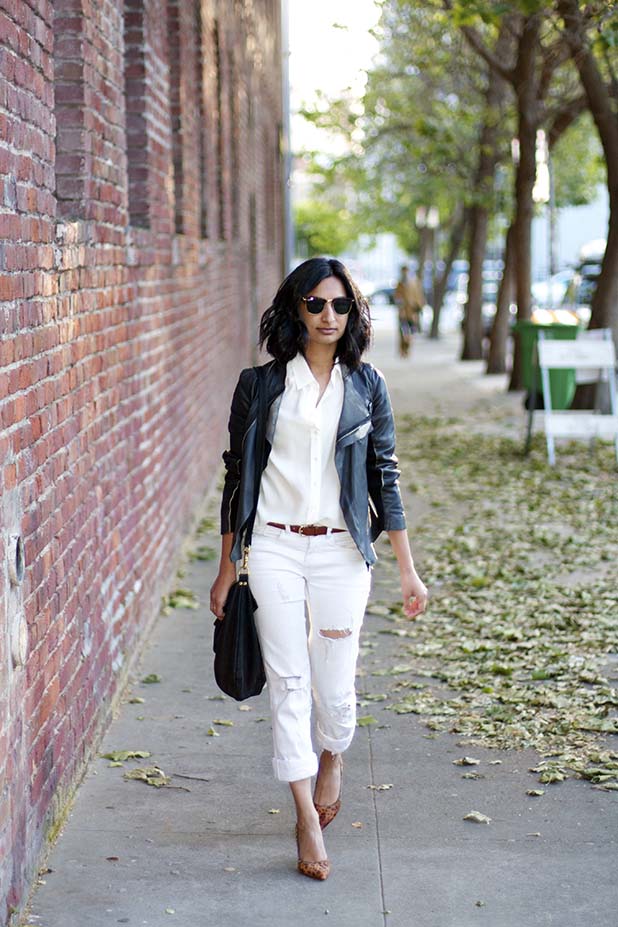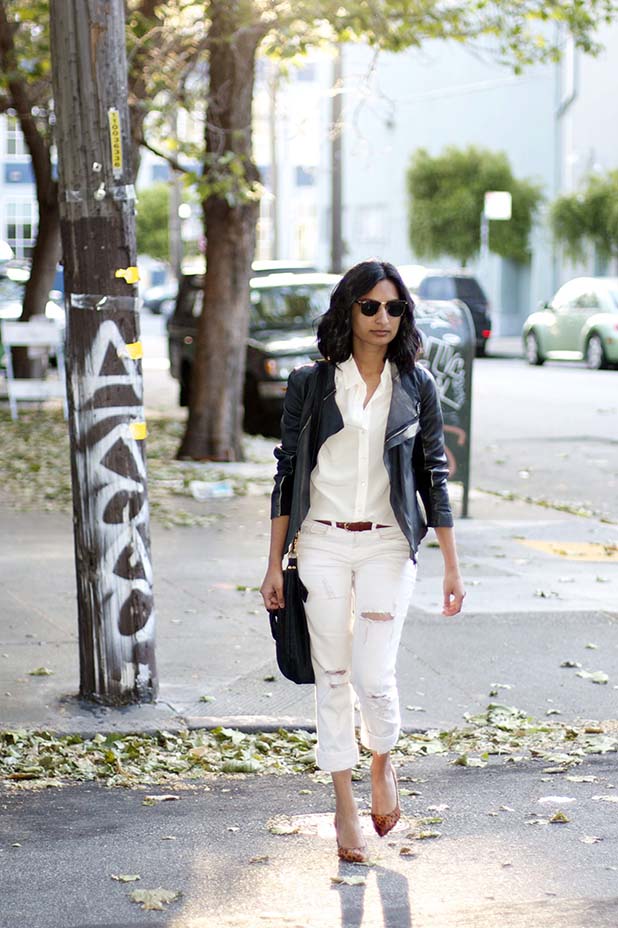 Everlane silk point collar shirt (c/o), Clare Vivier messenger bag, Blank jeans, Nine West pumps (c/o), Ray-Ban Clubmaster Sunglasses, Zara jacket, J. Crew belt
Serious closet-cleaning sessions are always a mix of joy and heartache. Although I like to think my shopping habits have improved over time, my style's always changing and I'm constantly amazed by the number of "like, but not love" or at times, perplexing, pieces in my wardrobe at any given time. I now have a renewed laser focus on buying items I either love or need (or hopefully both, at the same time)!
With the help of some trusted "yays" and "nays" from Krystal and Alicia last week, I went through just about every item of clothing I own and cut my closet down to size. Highlights included giving them a glimpse of the trusty ol' ugly '80s Xmas sweater (it stays!), a faux fur fair isle crossbody bag (yeah…I dunno), and a pair of turquoise pleated palazzo pants that look like the love child of Hammer pants and Princess Jasmine's britches. (They are in mint condition so if anyone wants them…)
The result — four bags of clothes, packed up and ready to go! And a clean and reorganized wardrobe rack that Alicia rearranged and whipped into shape in probably under 5 minutes. That girl does not mess around.