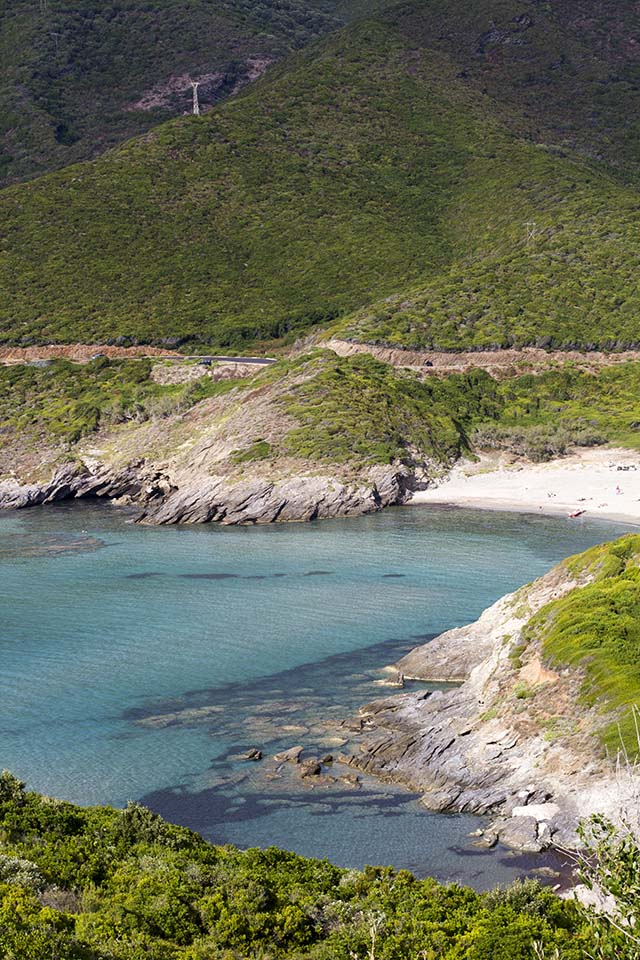 Lots of updates to share — we're back from a trip to Corsica, Italy and Istanbul. One for the books. So first up, Corsica! I'd chanced upon images of Corsica a few times online. It had stunning beaches and the bluest water I have ever seen (so it seemed in the photos, anyway) and that's all it really took for me to start wanting to plan a trip there. Badly.
So I convinced Chris we should go, although he didn't need much convincing. Having now returned from the island, I can confirm the beaches are ridiculously blue and just as they appear in the pictures.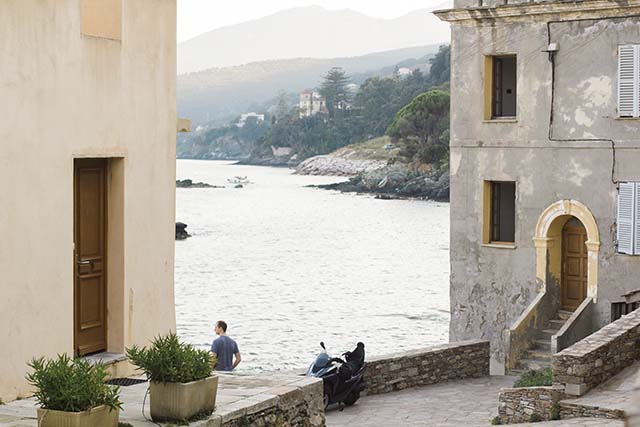 Some background — Corsica is an island off the coast of France, and a popular vacation spot for French families. But since we visited after "summer break" was over it was just us, locals, and a few French senior citizens, for the most part. Calm waters on all fronts. I'd describe Corsica as nonstop gorgeous beaches (that's saying a lot but I don't think it's hyperbole here) and wild, unspoiled beauty.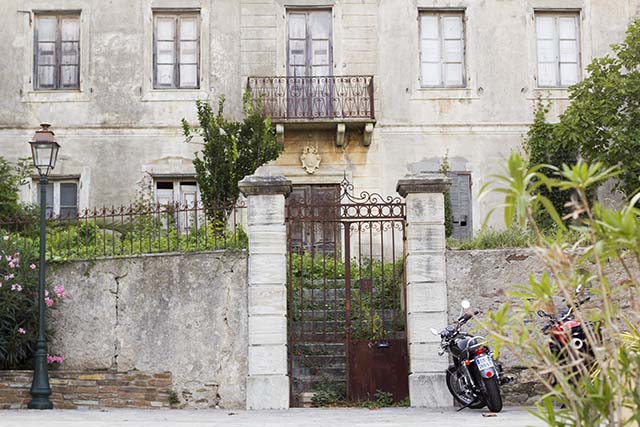 Corsica is fiercely nationalistic and some Italians who visit frequently told us it has the reputation for opposing (okay, bombing) property on the island purchased by outsiders. And while the lore is probably overblown, it has contributed to preserving the natural beauty of the territory. The land is still relatively undeveloped and untouched by tourism. The whole place is cliffs after charming towns after cliffs.
The photos above were taken in Bastia, the northern tip of the island, right after we flew in and got settled at our hotel.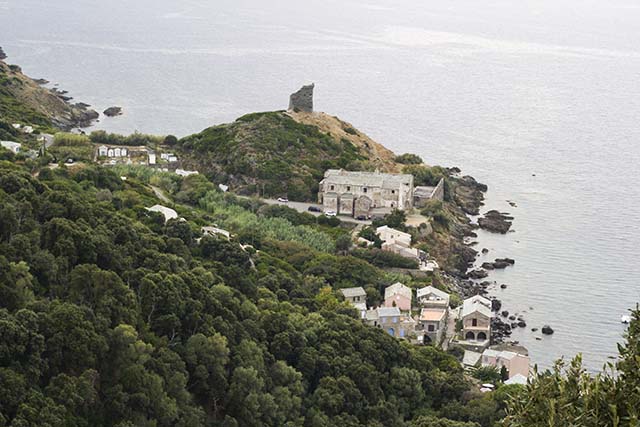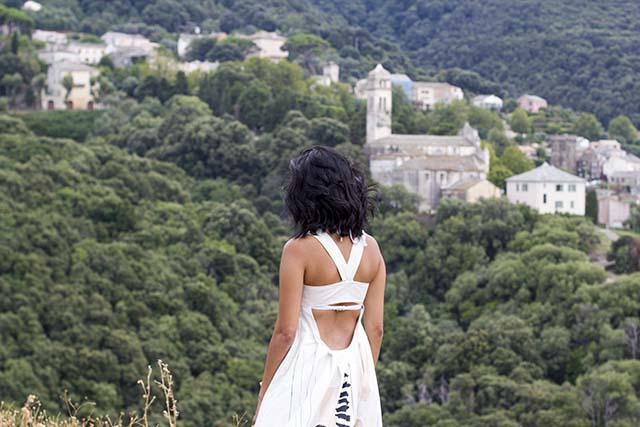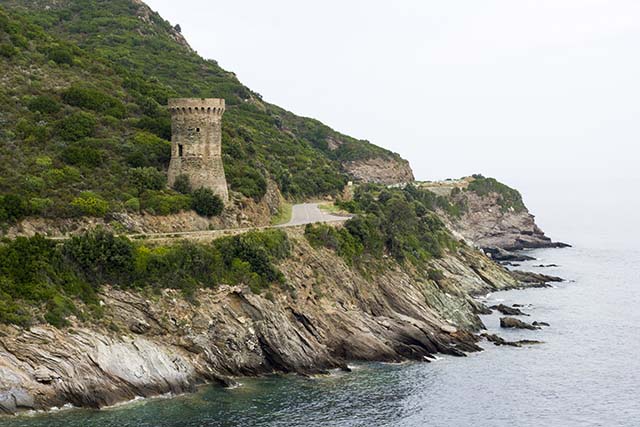 More vistas and more vistas!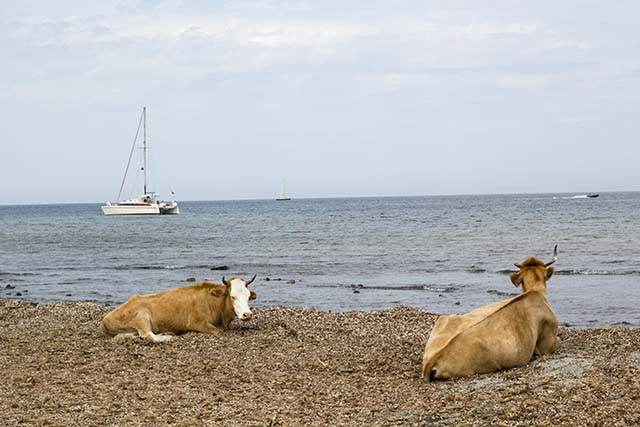 I was worried I had under packed but this was absolutely not the case in Corsica. The coast is one beach after another, so it was just swimsuits and cover ups the whole time. And on another note, check out these island cows. They just chill on the beach because why not?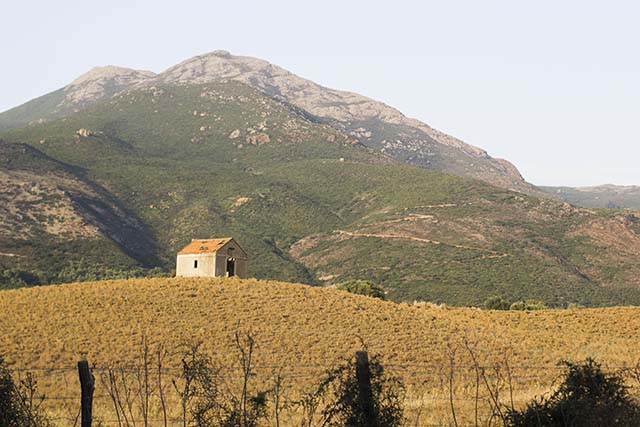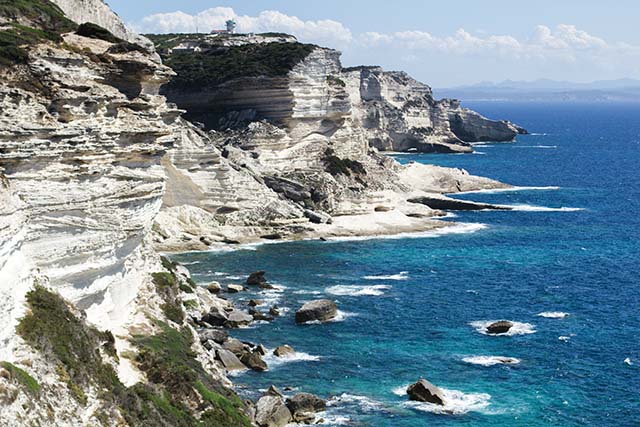 Directly above is Bonifacio, a town perched on top of sheer cliffs.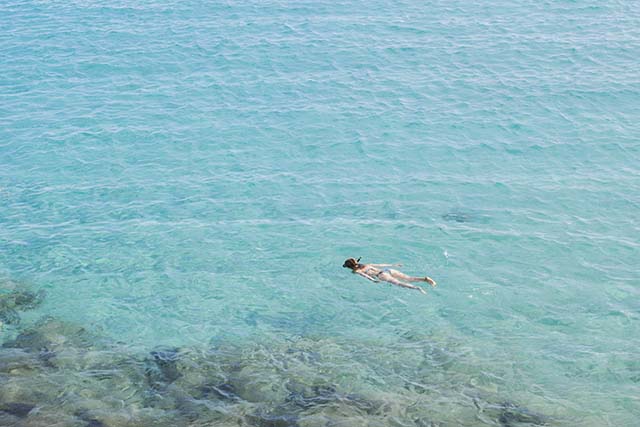 And here is Plage du Petit Speron, one of the most celebrated beaches on the island, and one of our favorites, too. You walk for about 10 minutes, head down the steps cut into the cliffs and it opens up to a small, paradise-like cove.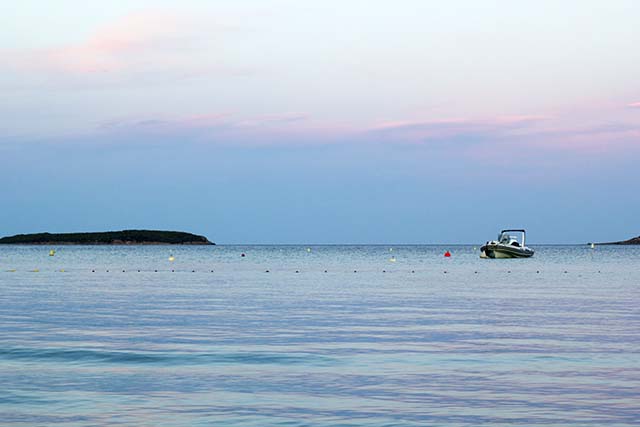 Another favorite beach, and one of our fondest memories from the entire stay, was Palombaggia. It's a spot everyone raves about so we were worried it would be crowded, but actually the opposite was the case! We arrived just before sunset and had the place to ourselves. The water was so still and stayed relatively shallow a ways out so we alternated between wading into the distance and taking tons of pictures when the sky turned to spectacular cotton candy colors.