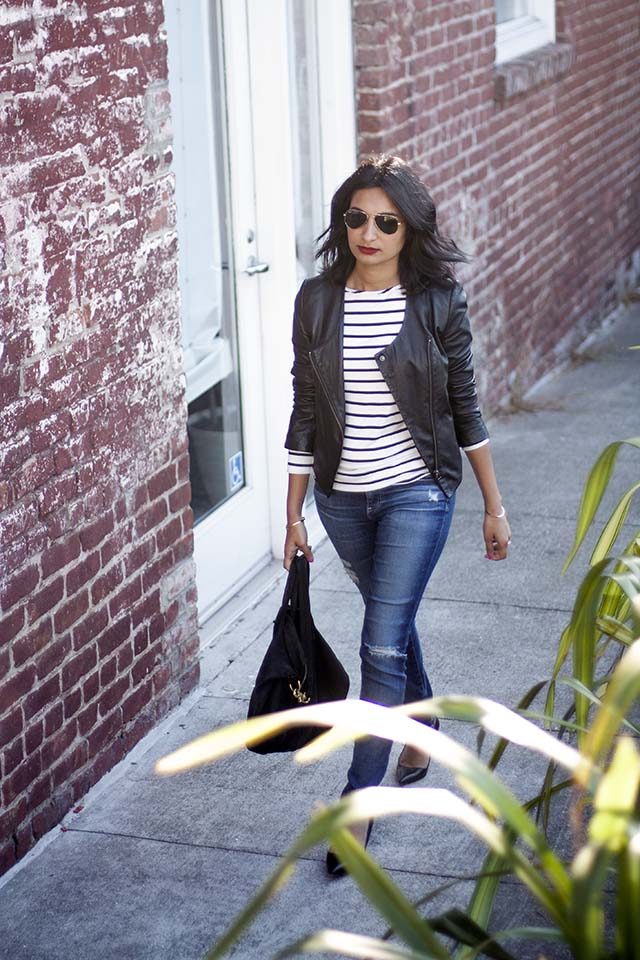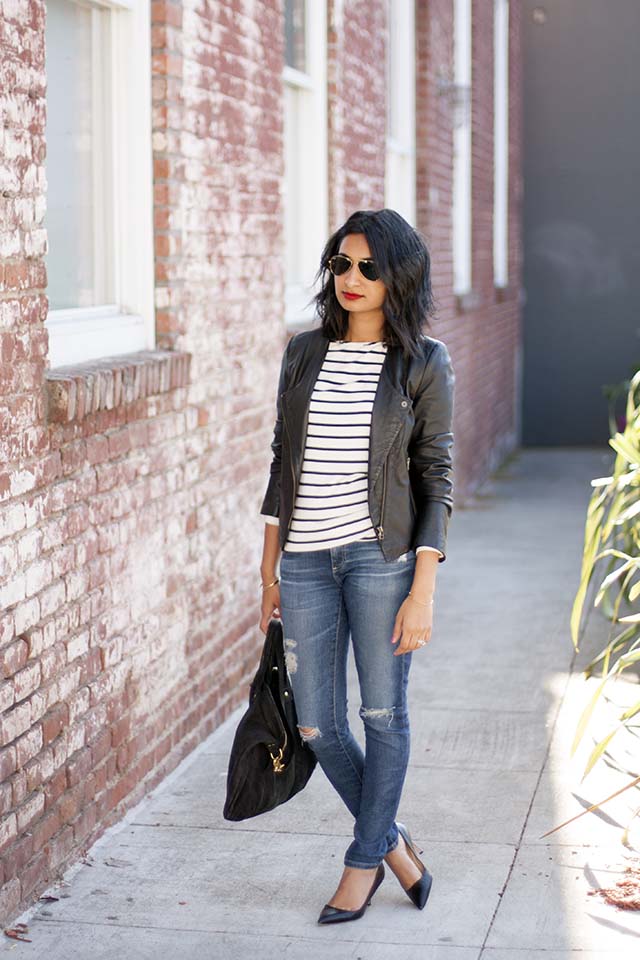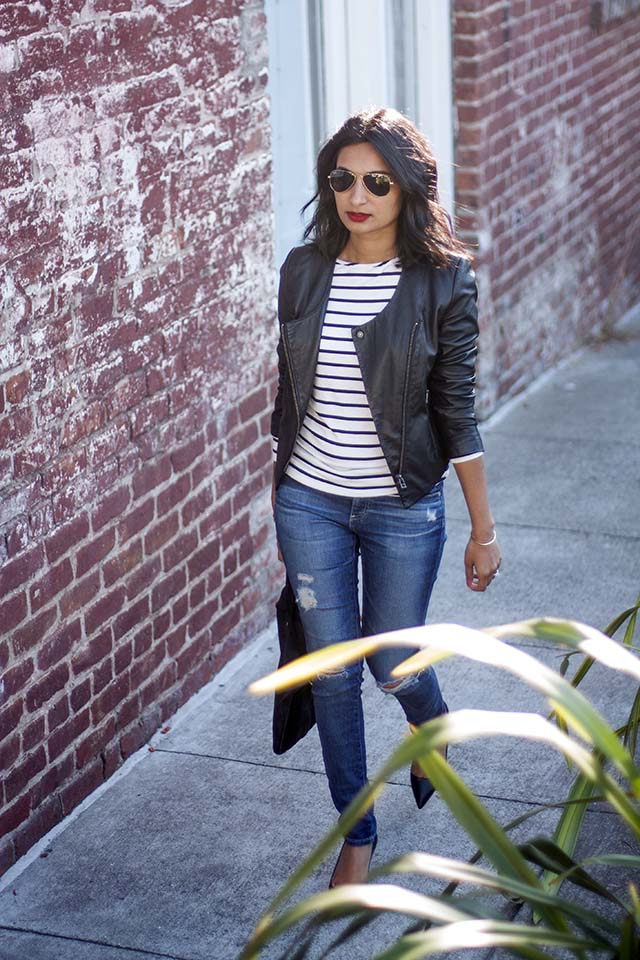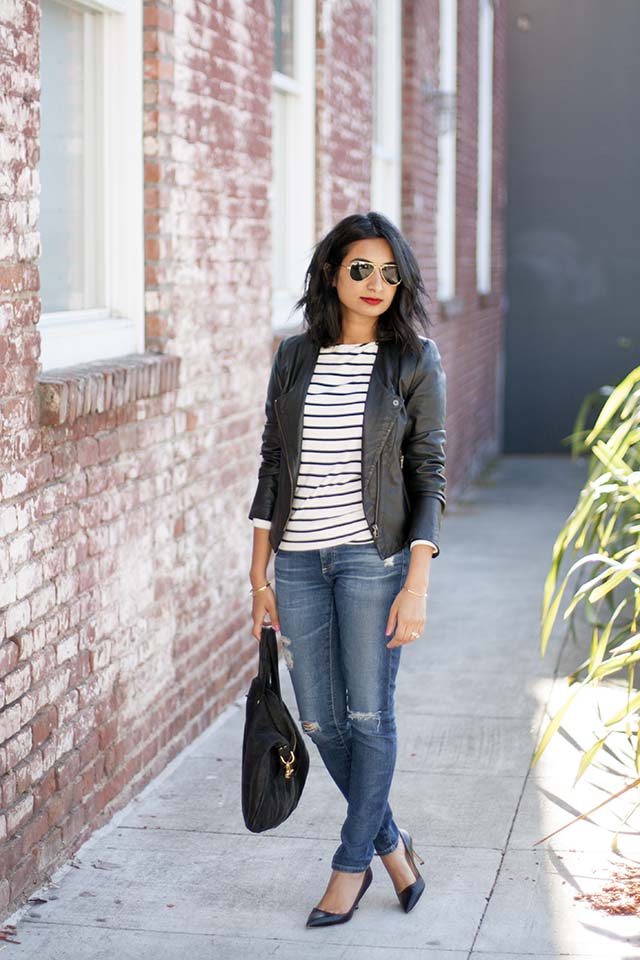 Amour Vert Françoise Shirt, AG Legging Ankle 11 Years Swap Meet, Joie Kamari Leather Jacket, Clare Vivier Messenger Bag, Manolo Blahnik heels, Sweet & Spark bracelets, Ray-Ban Aviators
I've tried a few of the classic striped shirt brands but many of them don't hang right on me. Some combination of too stiff or too boxy. Really, I just need a fitted silhouette with some stretch. Well, this top has it! And the label, Amour Vert, is French! The latter shouldn't matter, but it still feels legit.
Plus, the company is based in San Francisco and has an eco bent. I mean, come on. How charming can you get. The label opened a store in Hayes Valley earlier this summer and for those in the vicinity, I suggest checking it out. It is sure to make stripe lovers and Francophiles very happy. Those who don't reside in the Bay Area can hit up their online store or Piperlime. Oui!