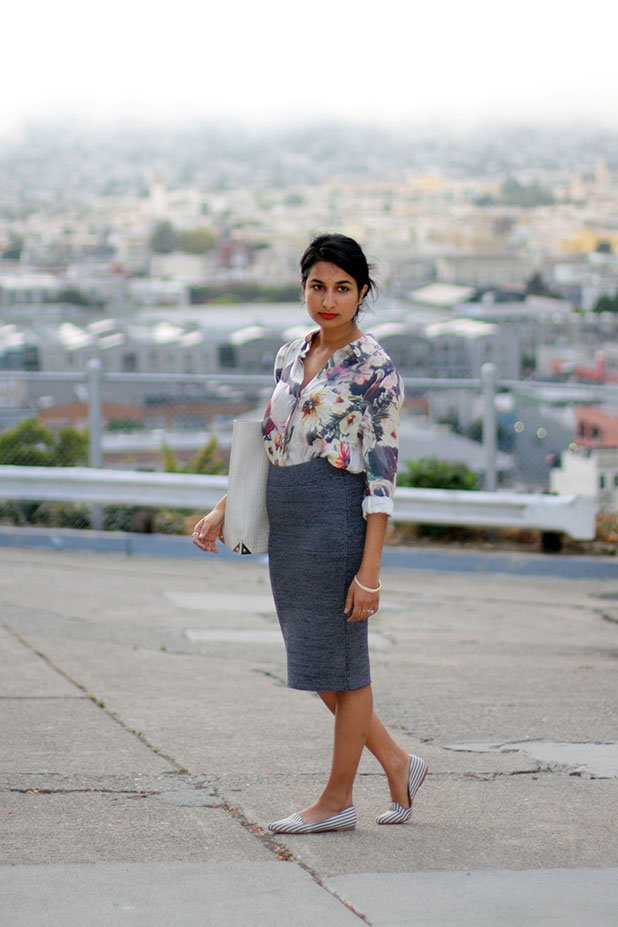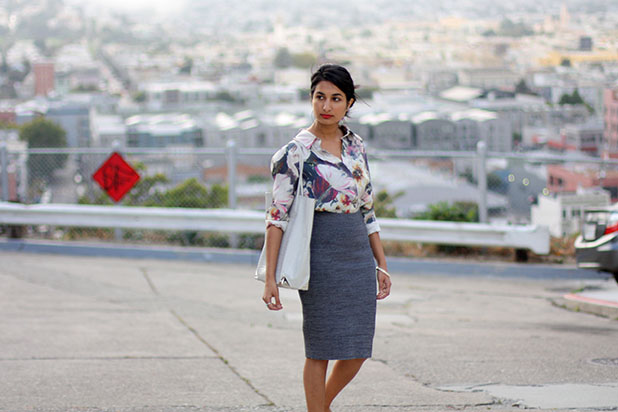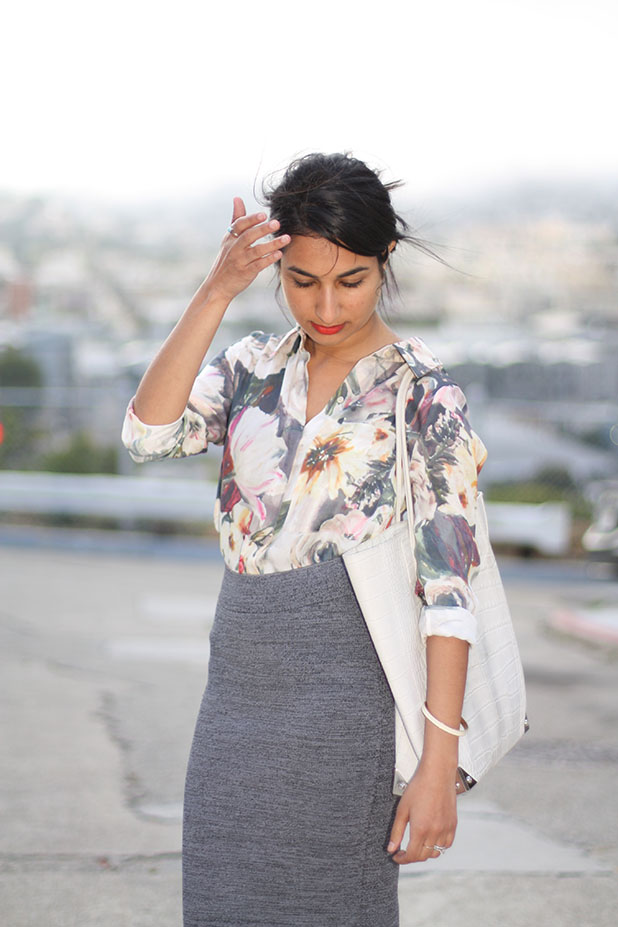 Haute Hippie Floral Blouse, BCBG Skirt (similar here in white), Alexander Wang Prisma Tote, Joie Day Dreaming Flats, Sweet & Spark bangle (c/o)
For the most part I've culled my wardrobe down to just a few main color palettes. One of the combos is grays, whites and muted tones. It really makes mixing and matching a lot easier (pairing florals and stripes? no problem!), and just generally makes my closet more functional.
Also, pairing pencil skirts with flats is A-okay if you ask me. Especially if walking is your thing. No shame in that game.