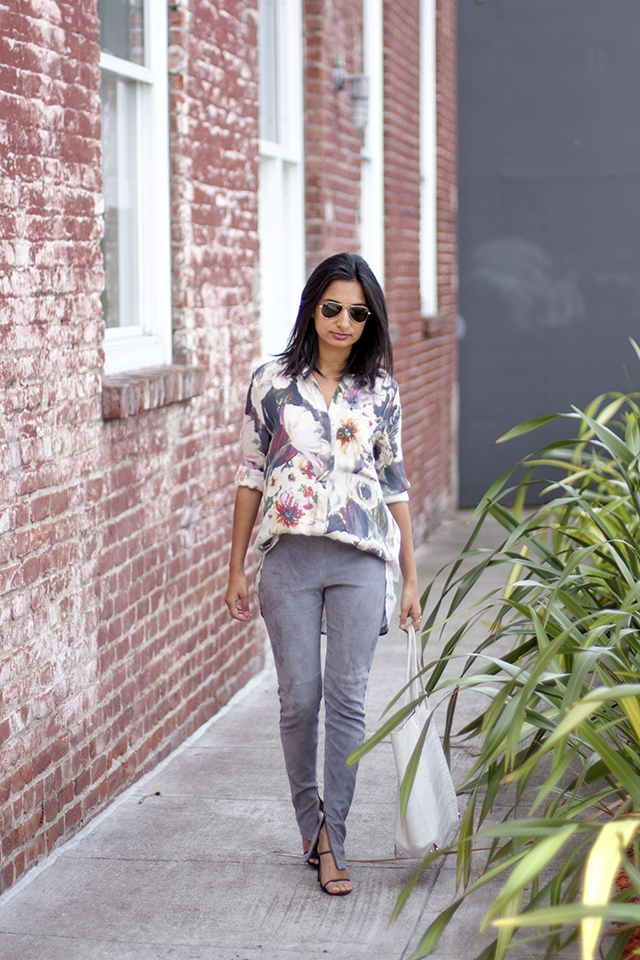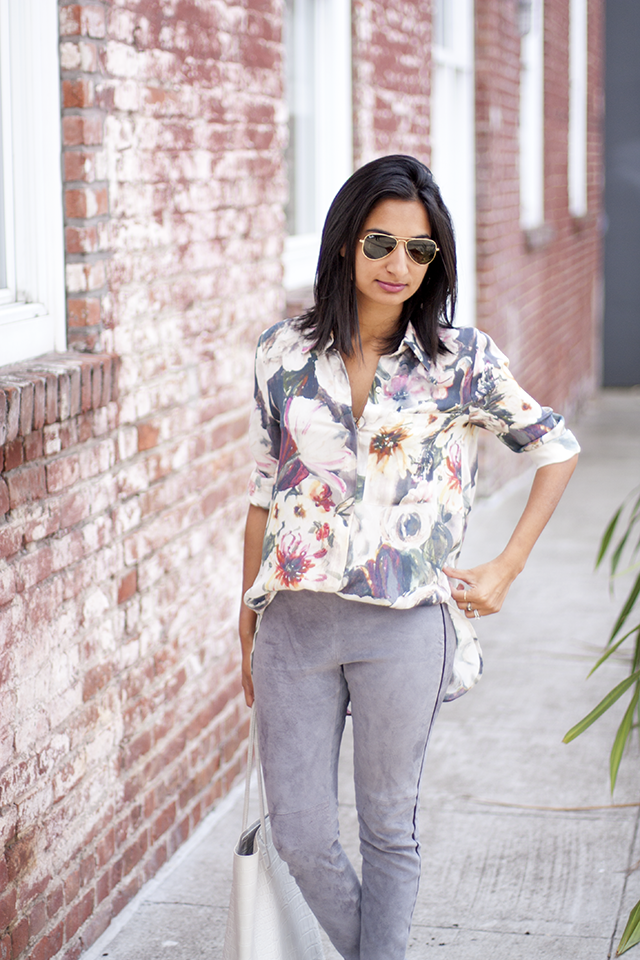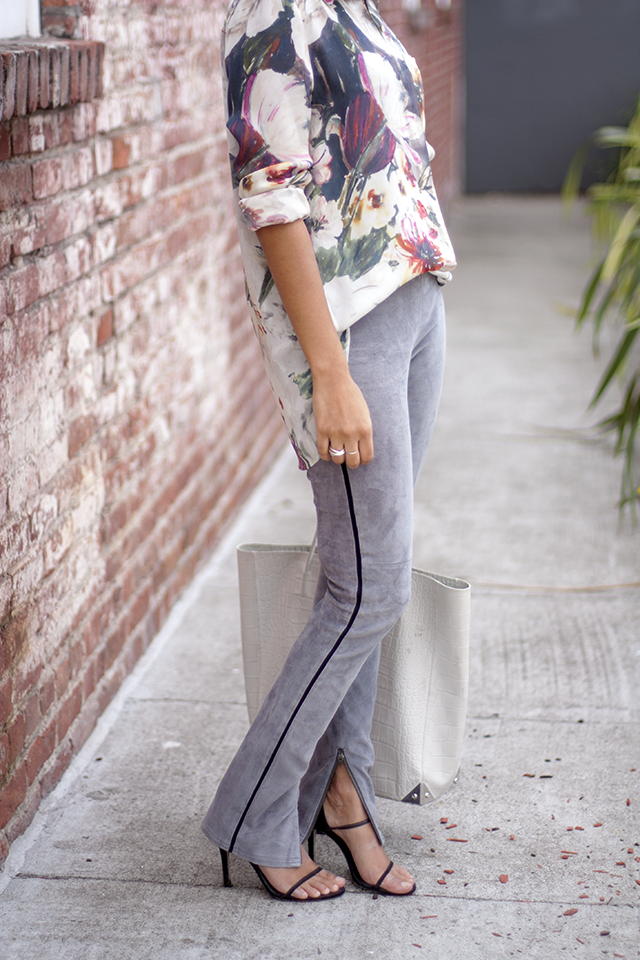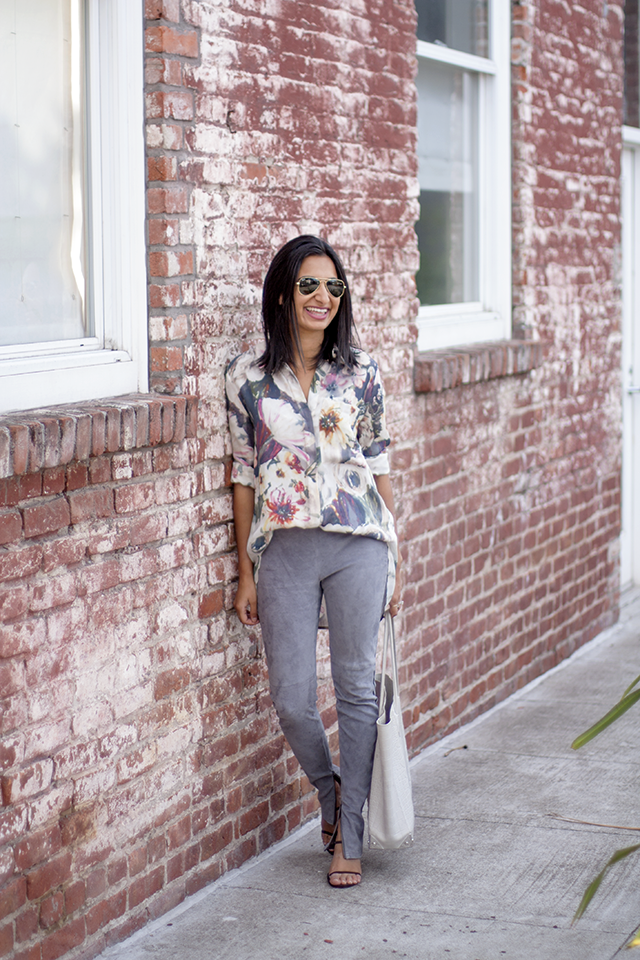 Ray-Ban Aviators, Haute Hippie floral top (sold out), Joie Alisana suede pants (sold out), Alexander Wang Prisma Tote (non croc-effect version here), Alexander Wang Stasya heels (these are similar)
I'm now in Amsterdam for a few days and just looking at these photos makes me cold. Chris is here for a conference so I booked a ticket too and we made a little vacay out of it. Once his conference starts, I'm back to Berlin to visit some friends.
It's real fall here in Amsterdam, not like the 60 or 70-degree SF variety. It's also very picturesque. Canals and striking houses in black and white and brick. Pics to come and in the meantime, I'm 'gramming!