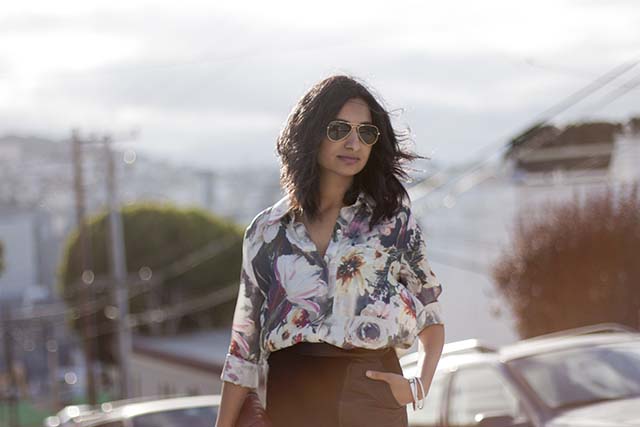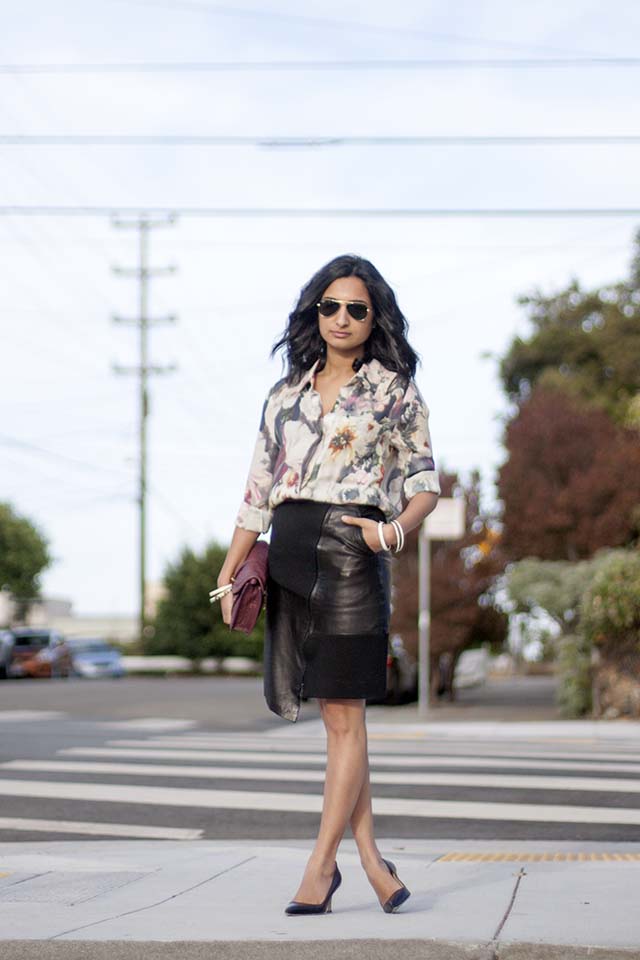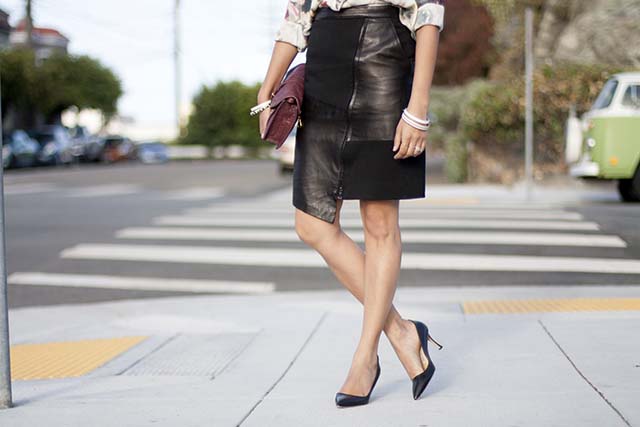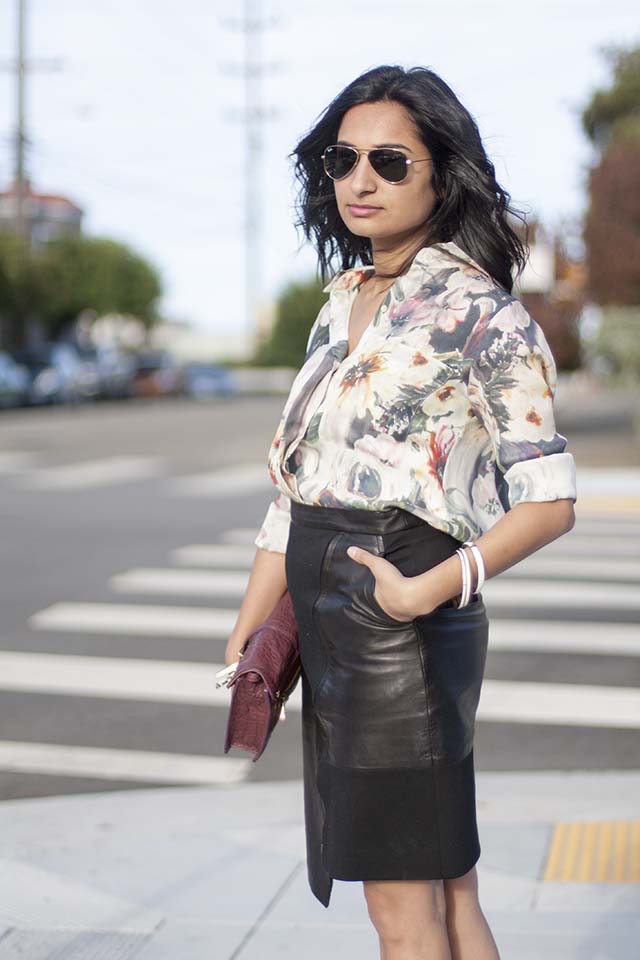 Haute Hippie shirt (the matching shorts are here for 75% off!), Tibi skirt, Tory Burch clutch, Samantha Wills bangles (from a past season but current items are here), Manolo Blahnik heels, Ray-Ban Aviator Sunglasses
Do you have any pieces that are a bit incongruous with the rest of your wardrobe but that you still love?? My closet is mostly filled with neutrals but I wear this rather bold top quite a bit. Just love the print.
It has so much going on I usually just wear it with some jeans or white pants, but I like the idea of wearing it with leather (even if just a little bit!), to amp it up.