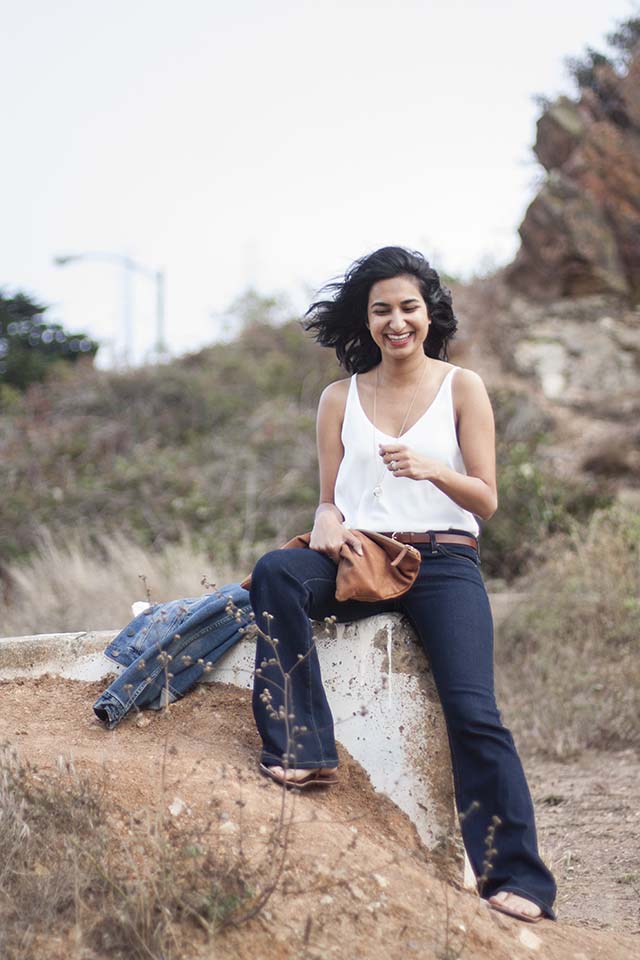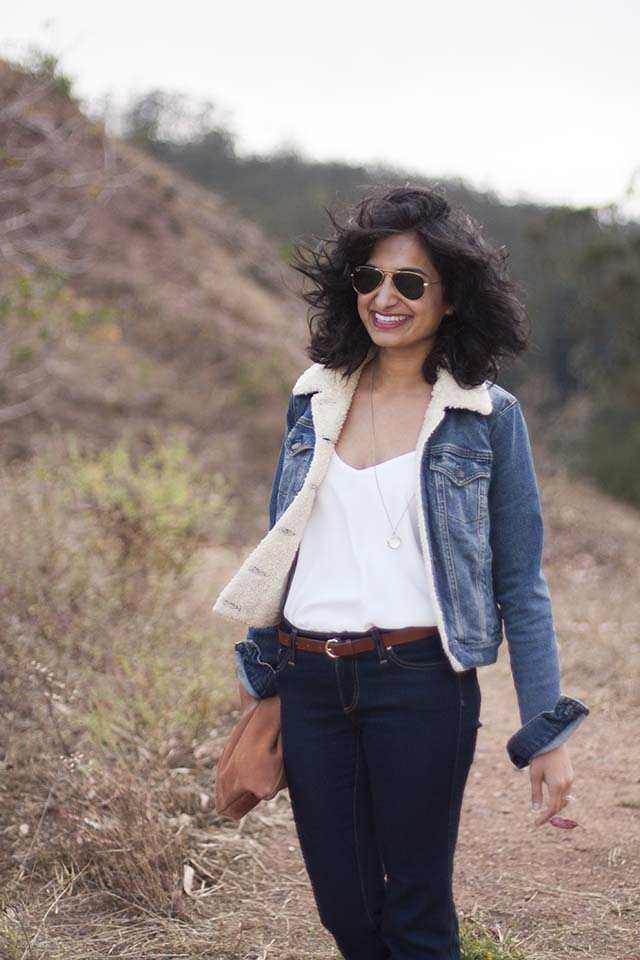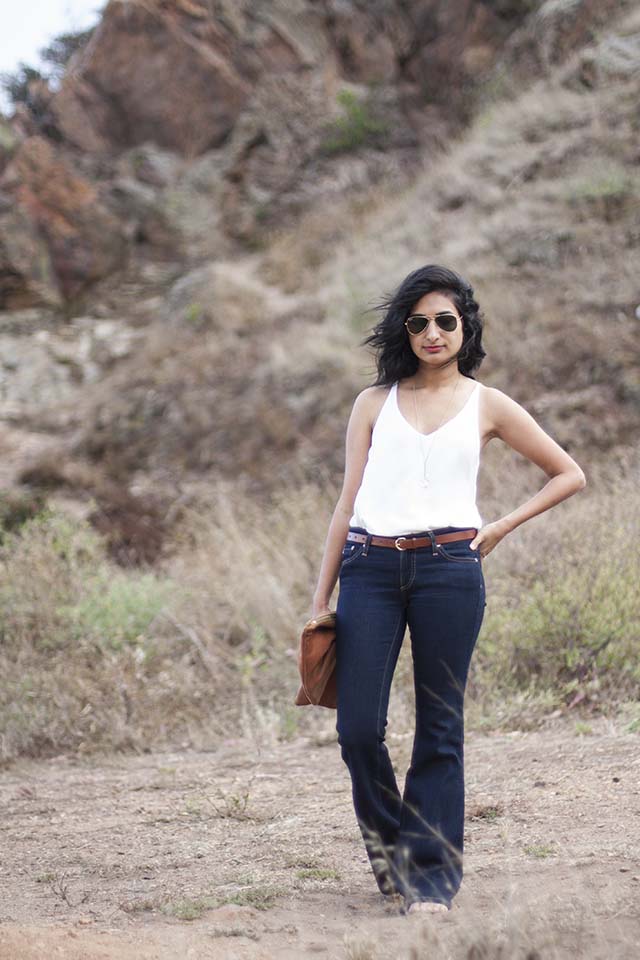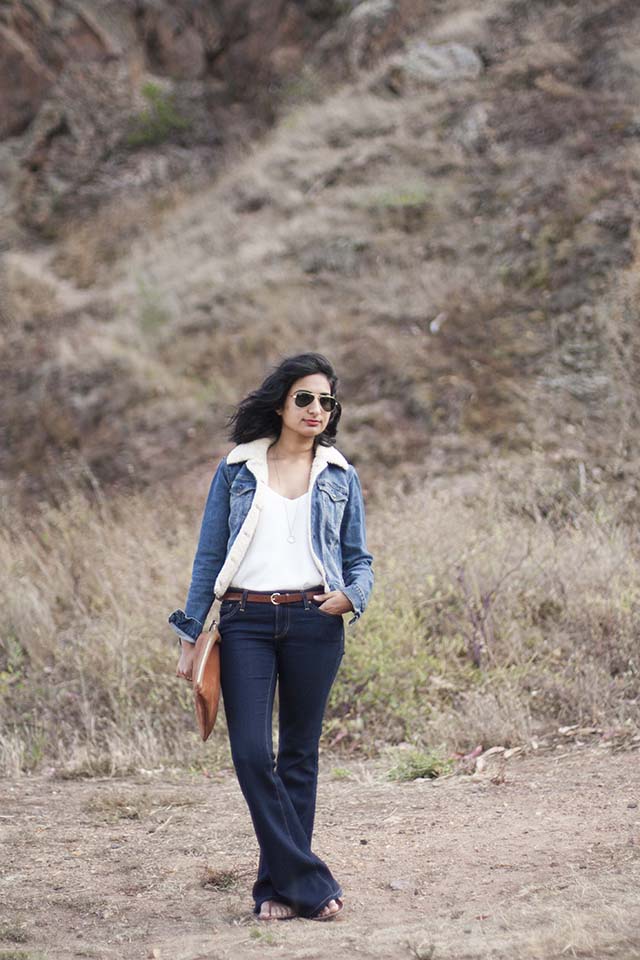 AG jeans, Clare V. clutch (old, fold over clutch here, crossbody style here and messenger here), Topshop tank, J. Crew belt, Topshop jacket, Erica Tanov sandals, Ray-Bans
For much of my life I've had relatively modern wardrobe tendencies but as a West Coast transplant, California style has been seeping in over the years. I think my Canadian tuxedo here (and this one and actually this one, too) are telltale signs of the transition. And it's at its peak right now — I get my most boho in the summer.
But then again, maybe we all do? It's a slippery slope when the sun starts to comes out. First the sandals, then the flares, and before you know it you're lounging around in crochet dresses.