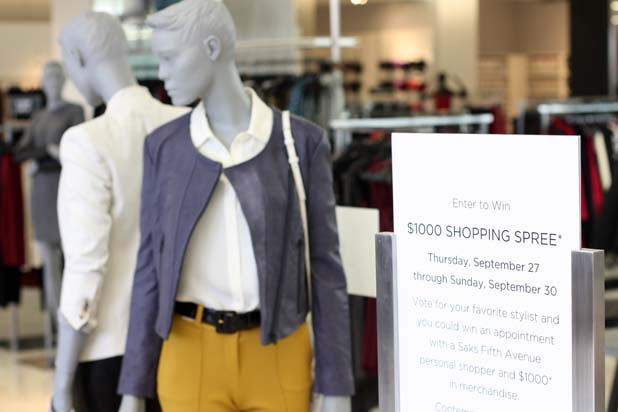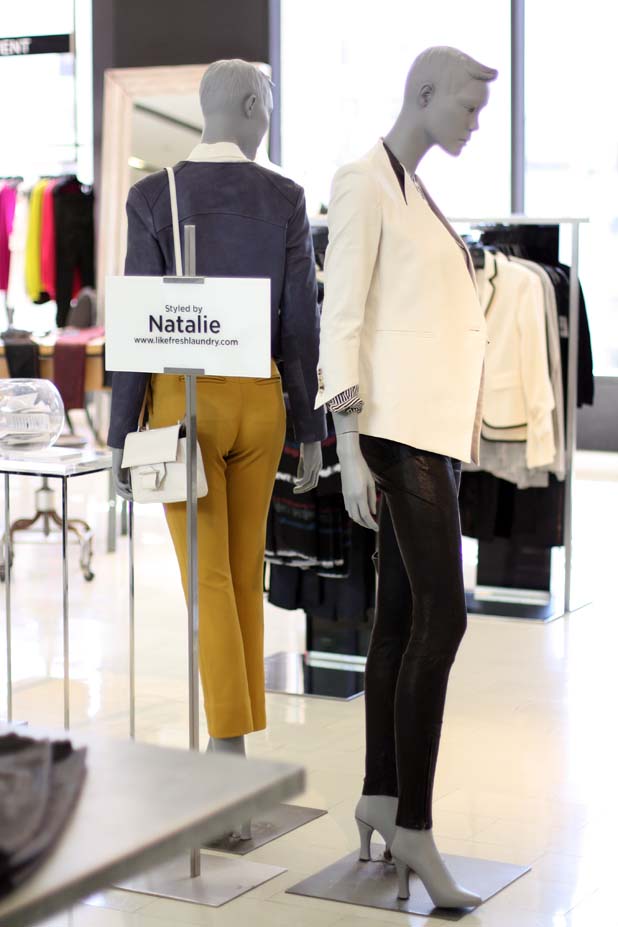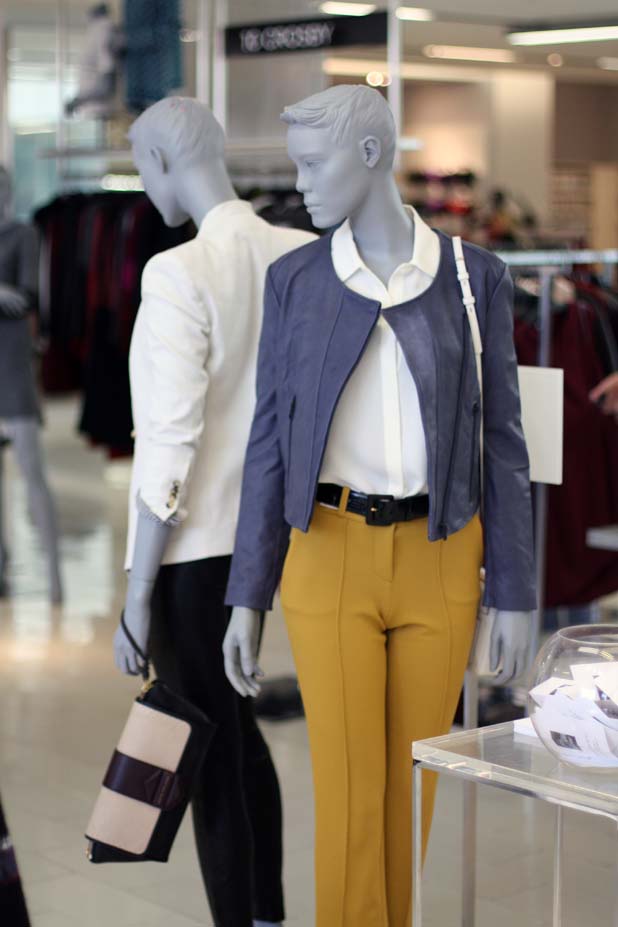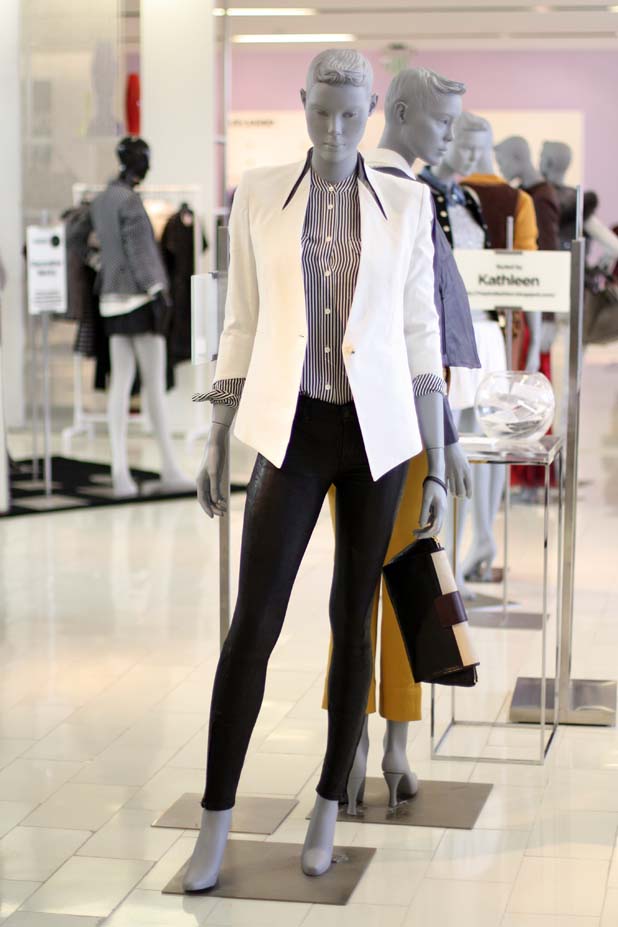 As many of you have seen from my tweets and instagrams, you can win $1,000 if you had to the 5th floor of the Saks Fifth Avenue San Francisco store and vote on your favorite stylist! Pretty awesome opportunity, I'd say.
And styling for Saks again was a great opportunity for me too — it's not often I get the chance to put clothes on an actual mannequin instead of just my own body. (Last time I styled for Saks was for Fashion's Night Out — check out my previous mannequins here.)
But HURRY — it ends tonight so we're down to the final hours!