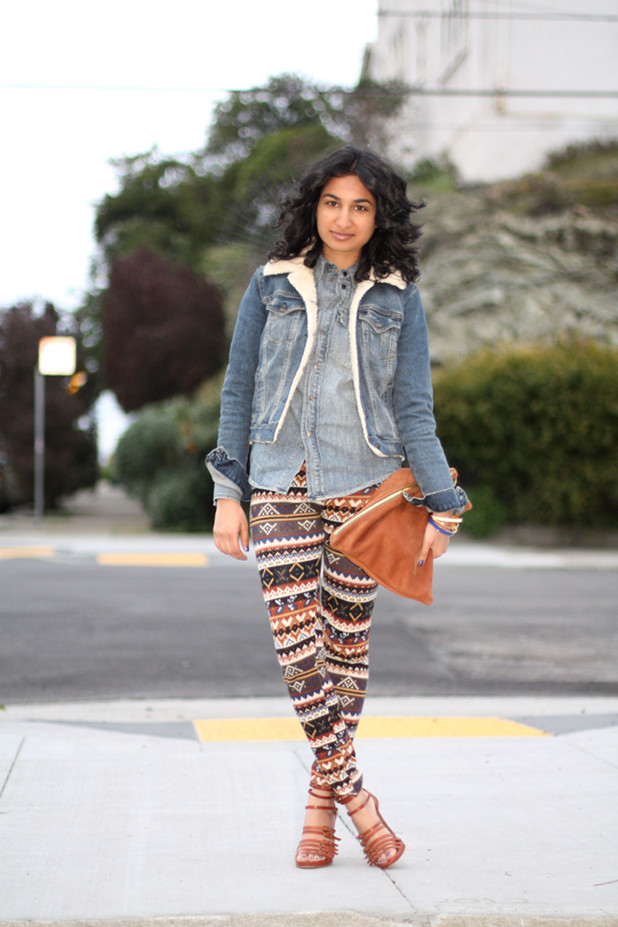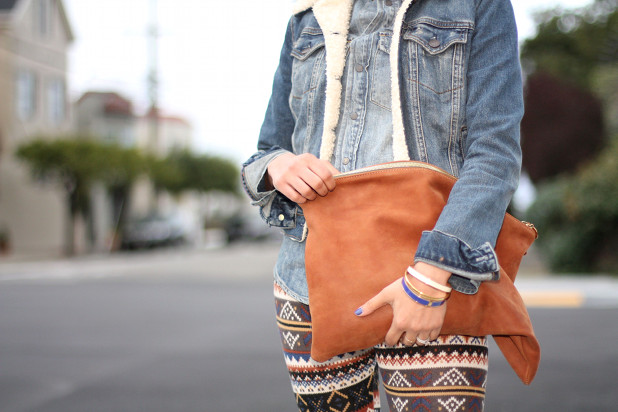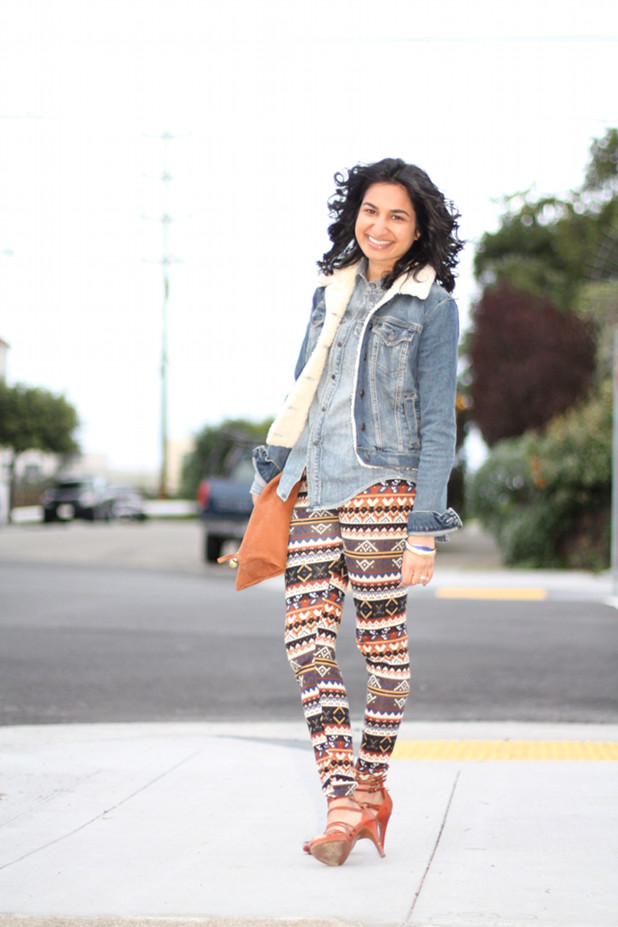 Clare Vivier Oversized Clutch, Madewell chambray shirt, LF fair isle leggings, J. Crew heels, Topshop jacket, bracelets c/o Sweet & Spark and Macy's
It's been a fun, full weekend. Saturday was a shoot with Sweet & Spark, an awesome new Bay Area-based vintage jewelry store run by Jillian Bremer, a Gap alum. I liked the store's pieces online and was even more impressed in person. Jillian has a great eye for classic but modern styles, and I left with a few delicate bracelets I haven't taken off since.
Sunday I helped throw a baby shower (my first!). Amazing people, fun games (including guess the celeb baby), yummy homemade food, and fiesta-themed decor. Baby shower success, I'd say.
Still catching up on the Oscars and fashion. Initial observation — Helen Hunt is beyond dominating the news with her H&M number. Nicely done, Helen Hunt PR team.