Alexander Wang must be one of the most knocked-off designers around right now. How else would it be possible to replicate an entire A. Wang ensemble under $200? It's out of control.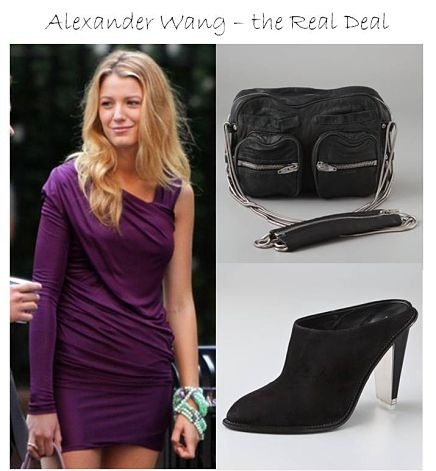 Here's the original. It totals$1,474.50.
Goddess dress: Sold out. Similar style $417
Brenda zip chain bag $725
Toni mules $332.50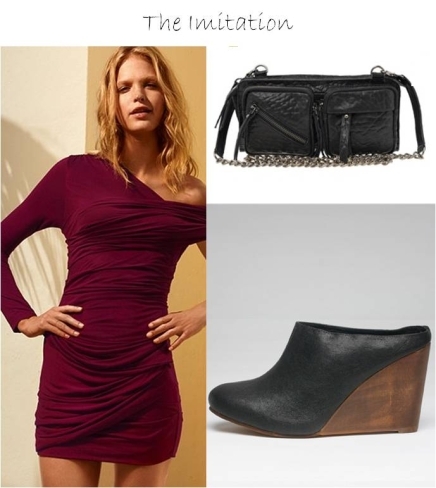 And here's the faux-Wang. Total cost: $198.81.
Victoria's Secret one-shoulder dress: $39.99
Asos across body bag: $33.82
Jeffrey Campbell AC Milano: $125
So first off, the mini. I'm beginning to think I don't give Victoria's Secret clothes enough credit. First there was this chambray corset dress in Refinery29, and now this plum drapey number. (I'm sorry, it's not actually plum – it's "jazzberry". Jazz hands!) The dress is so cute I'm even willing to overlook the unfortunate picture of this model's face.
Add to it the replica Toni mules (or rather a hybrid of the Toni and the Trish), throw in a faux Brenda bag and sha-bam! You've got yourself a full-on Alexander Wang knockoff outfit for less than $200.
Cute or criminal?