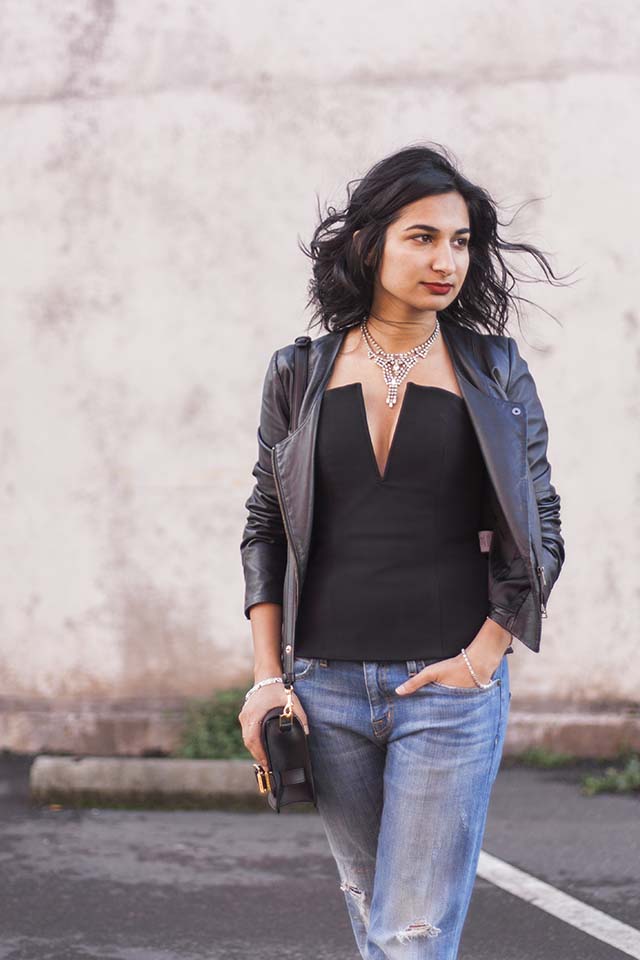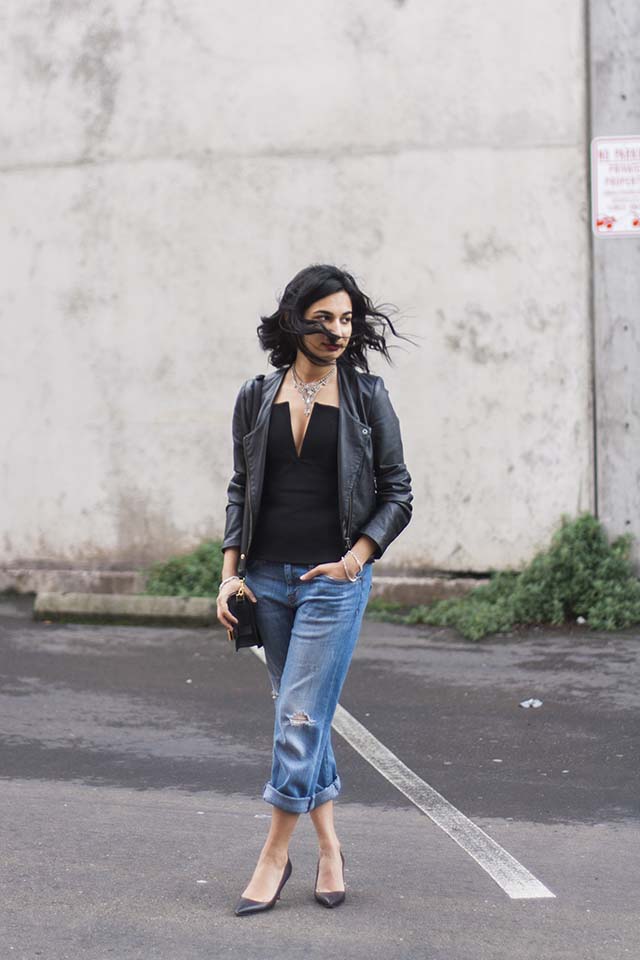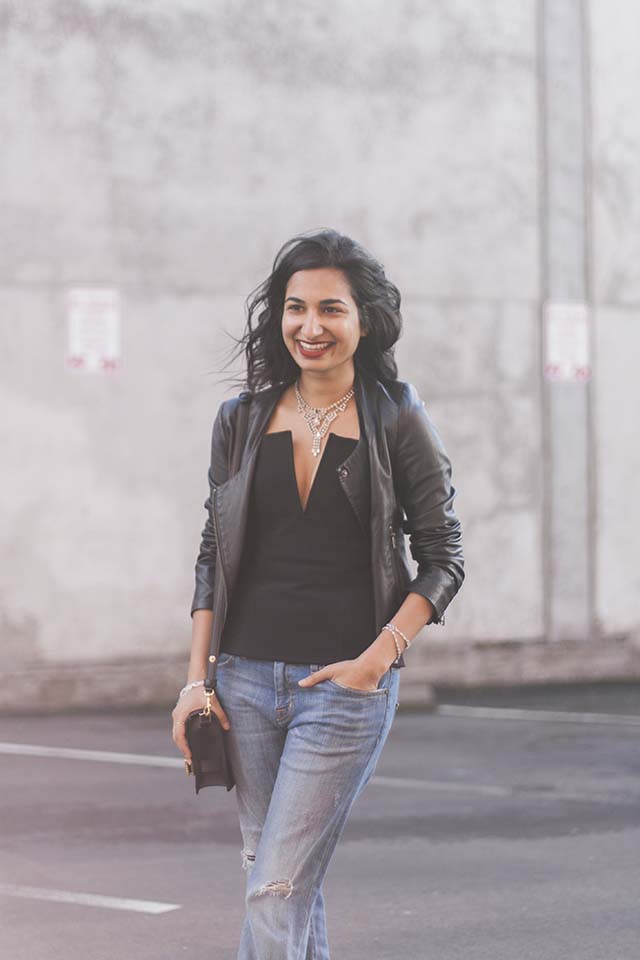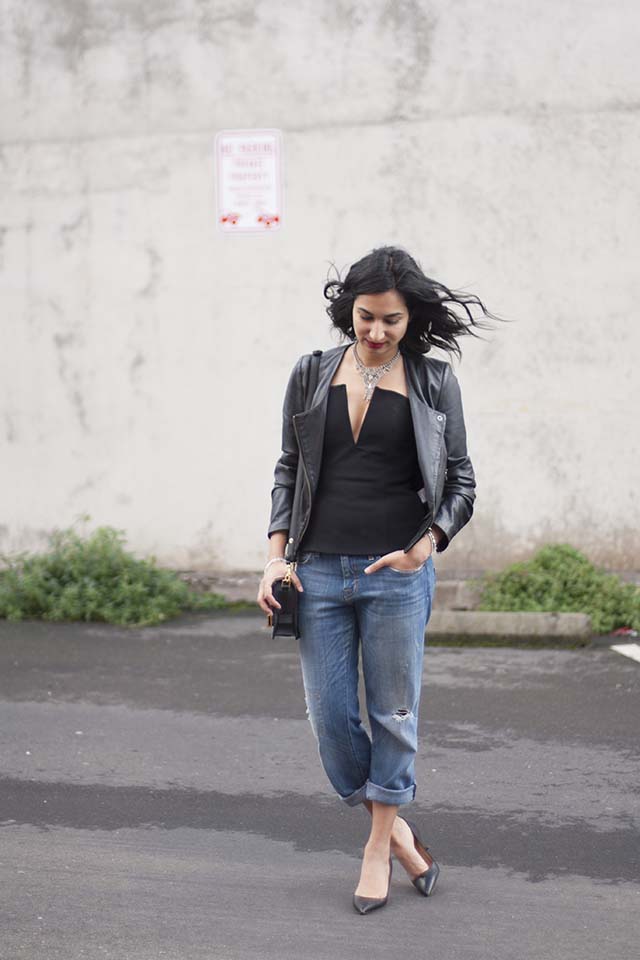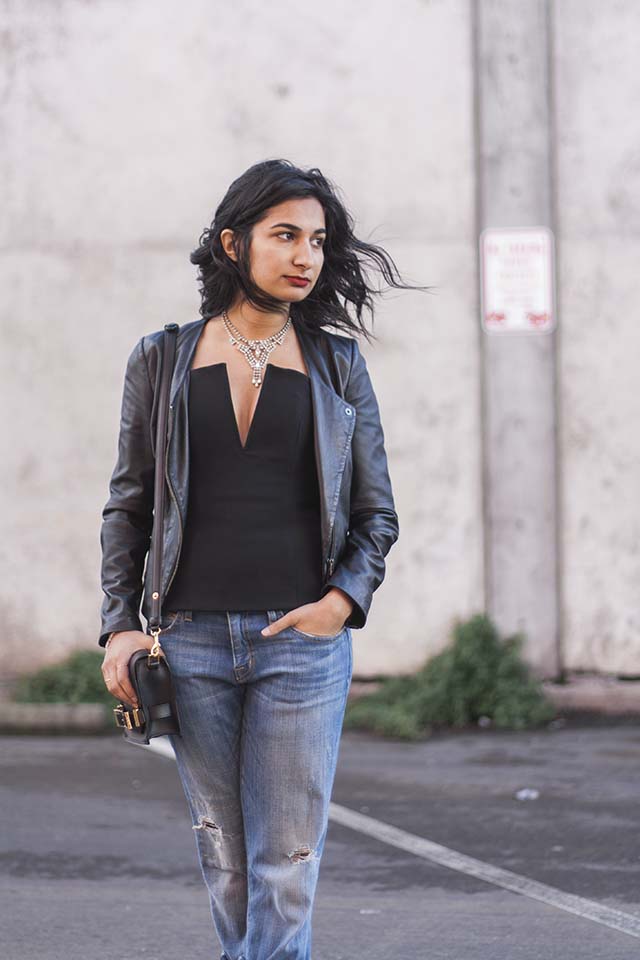 Nicholas bustier (also here), Joie leather jacket (old), vintage necklaces and bracelets (similar here and here), A.L.C. Small Davenport bag (small sold out, full-size here), Current/Elliott boyfriend jeans (old), Manolo Blahnik heels, Stila lipstick in "Beso"
The holiday of consumerism and love came early this year. Chris will be out of town next weekend for our friend's bachelor party so we celebrated Valentine's Day this weekend instead, with some flowers for me and dinner for us. I was excited to wear this bustier again for the first time since New Year's Eve.
Next weekend will be filled with low-key revelry too, in the form of a night in with girlfriends. Plenty of love and sour gummy candy to go around!