Just perusing the Tokyo street style pics on Style Arena. I could spend a few hours on that site.
It's been nearly a year since I visited Japan. I want to go back! Having never been before, I was surprised by a lot of things, including how delicious ramen can be. Apparently you're supposed to cook the stock, bones-in, for hours on end to reach the scrumptious gravy-like consistency. Previously I had only ever known the 25-cent variety. Huge upgrade.
It goes without saying Japan is known for its fashion, but the level of style in Tokyo surpassed expectations. I took street style shots in just about every neighborhood.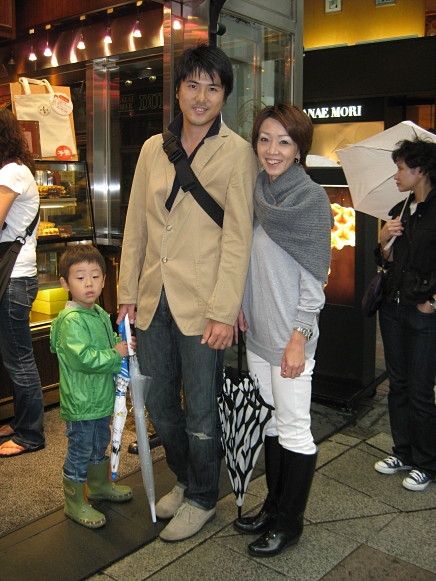 Ginza is the 5th Avenue-esque shopping district. I thought this well-heeled family was pretty representative of the type of looks in that area.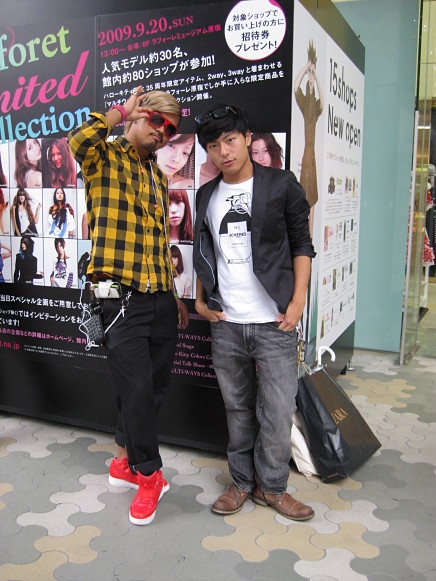 I liked the men's fashion even better than the women's. These gentlemen were hanging out in front of the trendy La Foret department store. Love the attitude.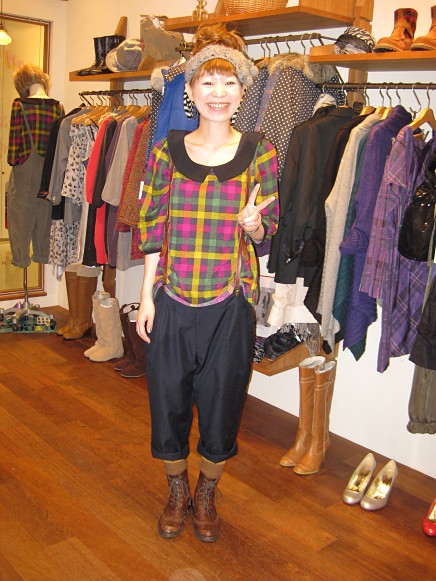 This one's from inside a store in La Foret. I can't remember the name. Ooh, stop it with those suspenders, girl! I thought she was head-to-toe adorable.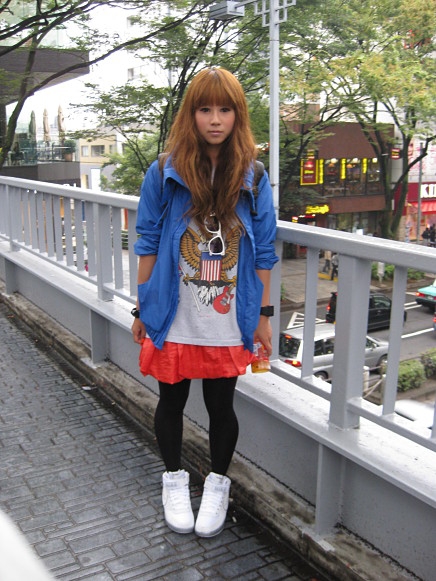 I'm pretty sure this girl in Harajuku was just hanging out, waiting for someone to take her picture. I was more than happy to oblige.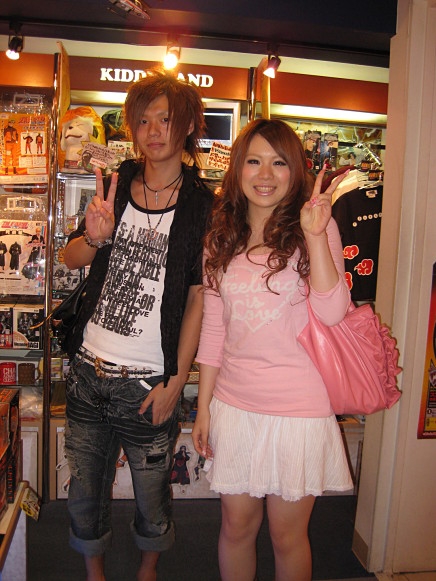 In Kiddyland! Cute toys like sushi-themed USB drives, an entire wall of scrunchees, Hello Kelly paraphernalia and the like. Not cheap. Anyway, this girl was very sweet about letting me take her picture but her boyfriend was not feeling it. I can't blame him. Having strangers ask to take your picture probably seems kind of weird.