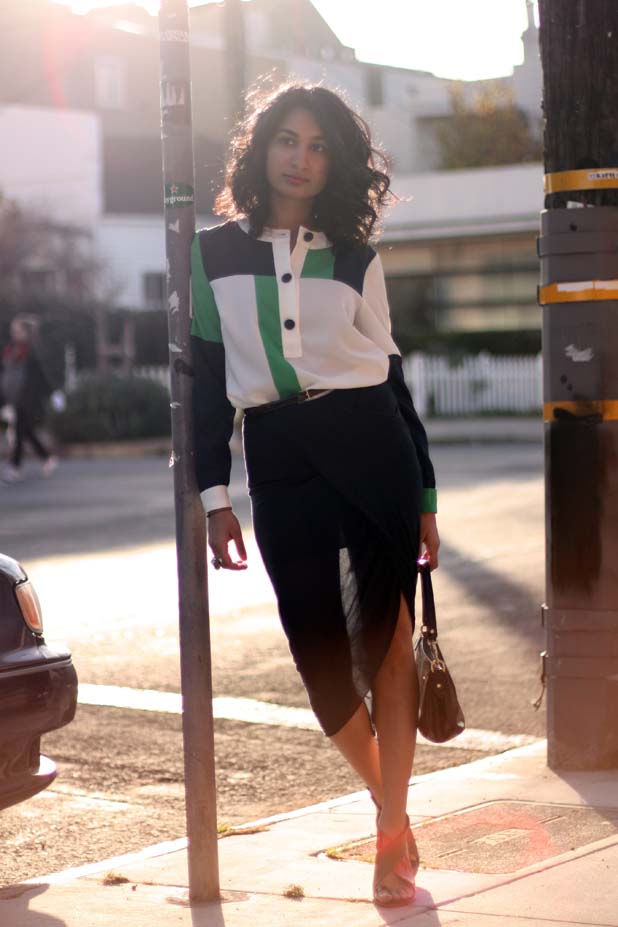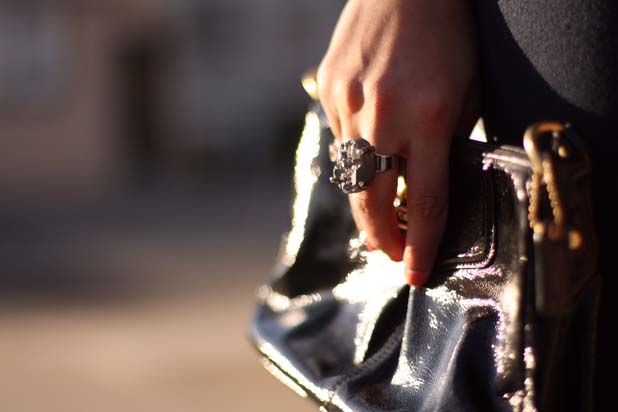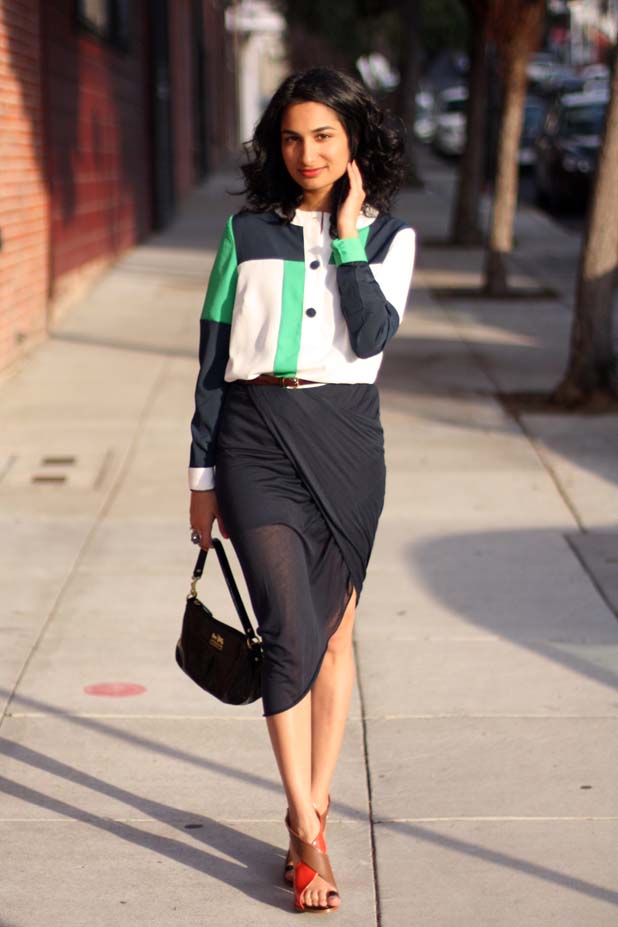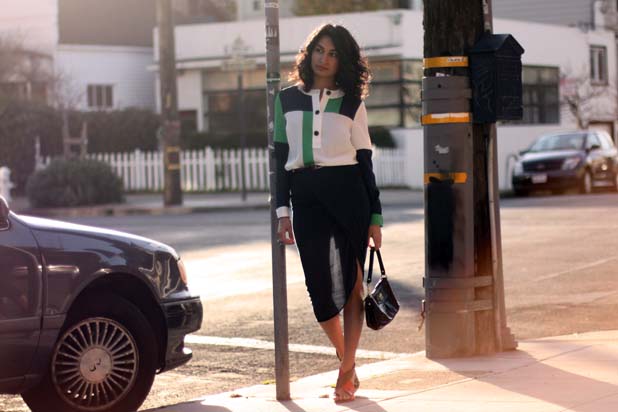 Helmut Lang slack drape-front skirt via Shop It To Me, ring c/o Samantha Wills, J. Crew belt, Asos color block top, Coach bag, Zara color block heels
Sometimes I feel shady when I'm shopping. Case in point: stalking this skirt. I've wanted it for months now, so I had been monitoring it regularly until I decided to pull the trigger. Do you ever fixate on an item until you're ready to buy it?
In any case, this drapey number made its first appearance when I wore it to the Shop It To Me Treat Yourself Tuesday blogger event I co-hosted with Amber. The concept: treat yourself — my bad, YO self — as inspired by this Parks & Recreation skit. In the spirit of indulging, I rounded up a few of my favorite Shop It To Me items and they were featured in a pop-up shop. Treat yourself and take a peek — more fodder for the stalking.