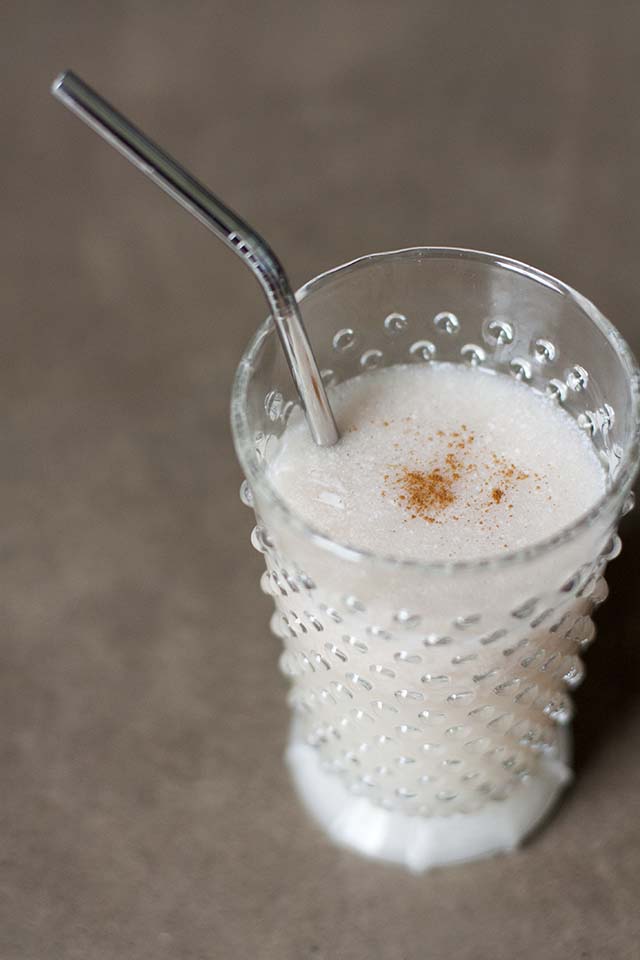 This concoction may just be the freshest, easiest coconut smoothie you'll ever make. It requires only two ingredients: A young coconut and cinnamon. And if two ingredients seems like one too many, the second is totally optional — although I highly recommend it if you're a cinnamon fan! We blend this up at home all the time and not only is it ridiculously simple to create, it's also delish, so refreshing and supposedly a good way to reduce blood sugar, if you're into that.
The only hitch? Cutting the coconut open! Fortunately, with a fair share of trial and error under our belts, we can help with that. In case you don't have a machete lying around, we suggest the next best thing — a hammer and knife. Check out the photos below for a quick tutorial. Bottoms up!
Ingredients
1 young coconut (water, meat)
Dash of cinnamon
Directions: Crack open the coconut and pour the water into a blender. Then scoop out the meat and add, along with the cinnamon.