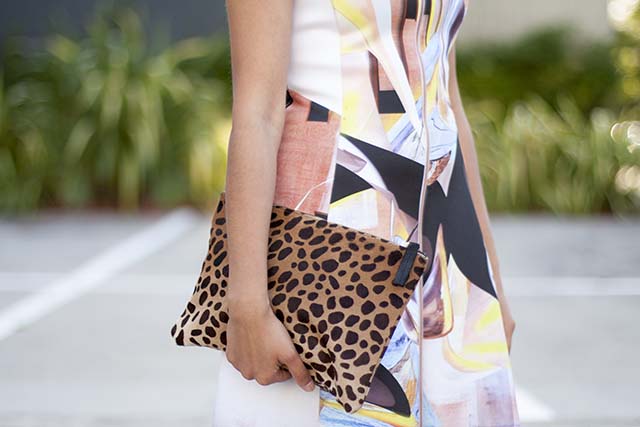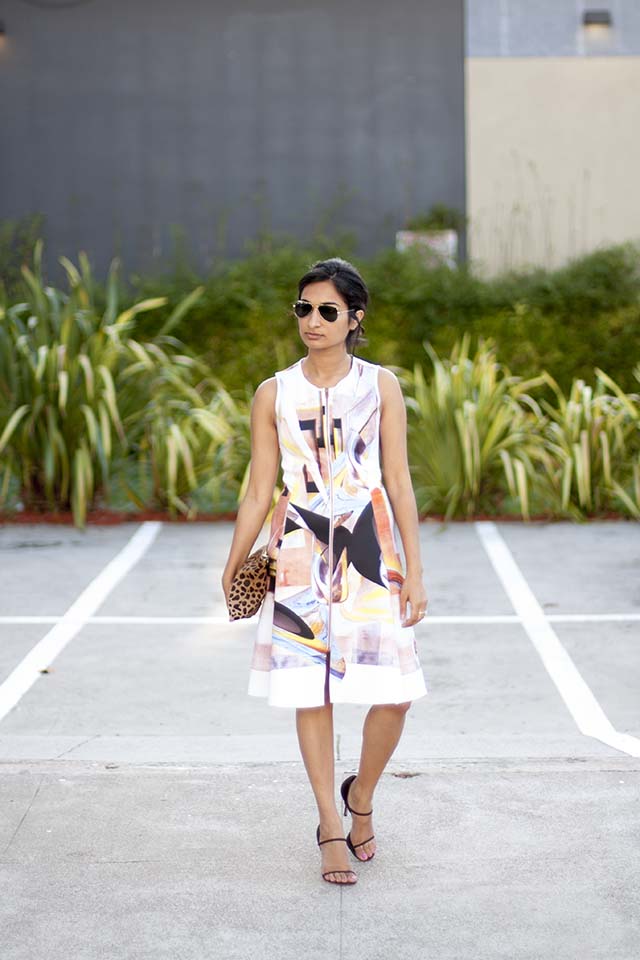 Clover Canyon Painted Metal Dress, Clare V. Flat Clutch Supreme in Leopard, Alexander Wang Stasya heels (these are similar)
Normally I dress pretty casually. It's a California thing. But I'm happy to wear a more formal dress day to day when it's this comfortable. It's made out of thick neoprene — so stretchy.
I've been wearing these heels a lot (when I don't have to walk much, anyway) because I like the lightness of them. Still searching for a pair of black flats with a similar feel.