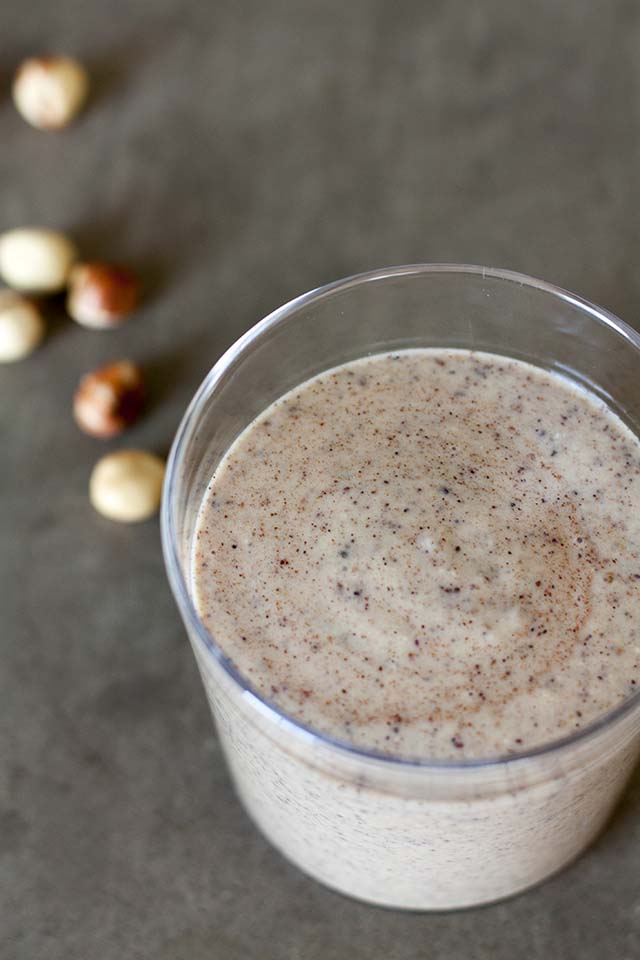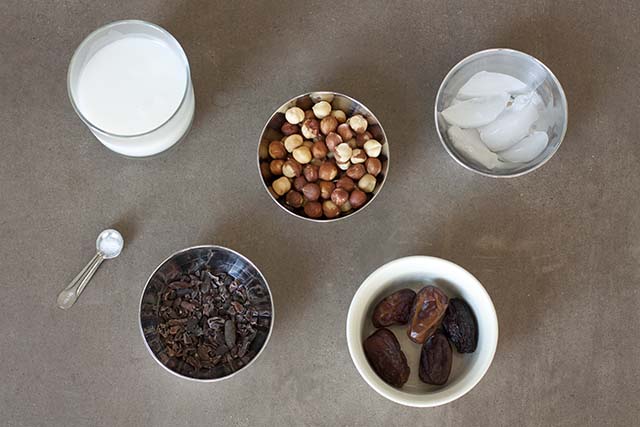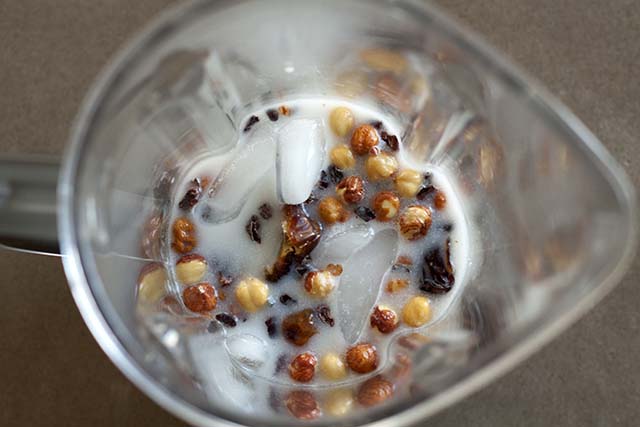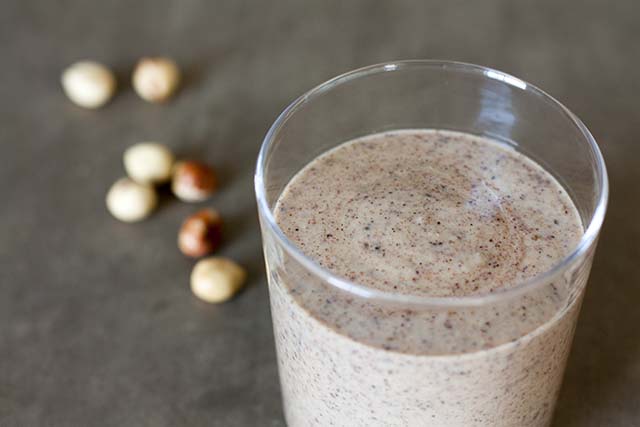 Anything that tastes like Nutella says "holiday cheer" to me. It's a delicious combination of rich, sweet and salty. So good! Normally I like this drink with a little bit of sea salt on top, so the first sip is extra savory. But it's also good with a sprinkle of nutmeg, since it's the holidays.
I used the Pressed Juicery "chocolate almond" flavor as a starting point.
Ingredients
5 tablespoons hazelnuts
2 tablespoons cacao nibs
4 ice cubes
1 1/3 cup rice milk (or any milk)
5 dates
1 healthy pinch salt
Optional: Sprinkle of nutmeg
Instructions: Blend.