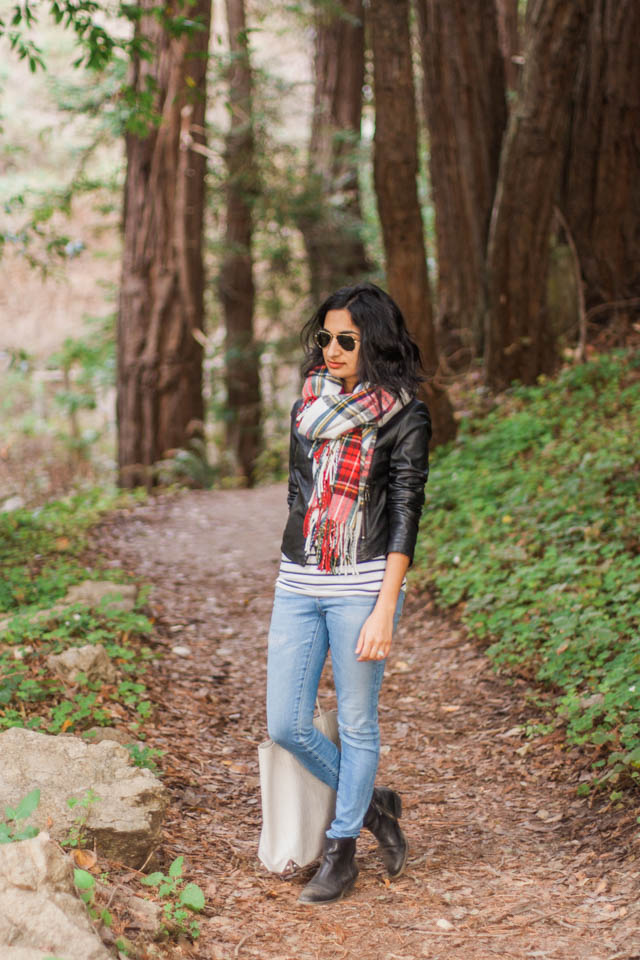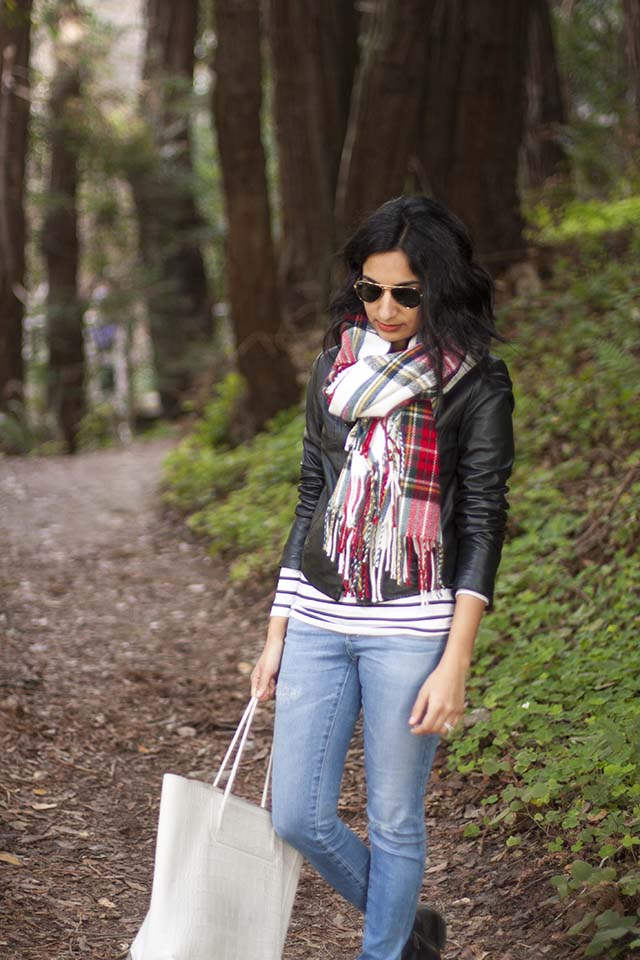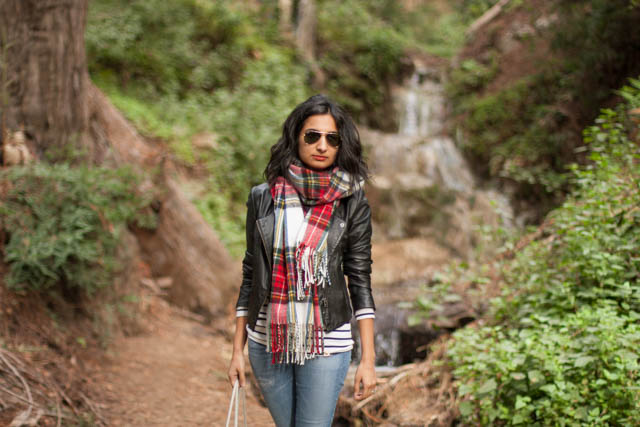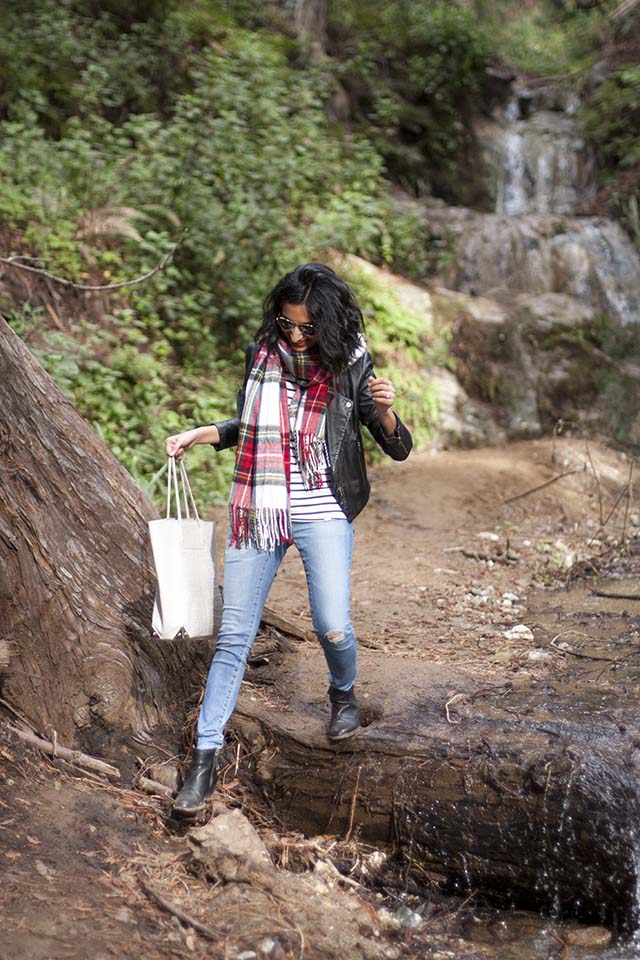 ASOS plaid scarf (I also like this one), AG jeans, Amour Vert top, Joie leather jacket (old), Nine West Vintage America boots (old), Alexander Wang tote (sold out in white, black silicon version here), Ray-Ban Aviators
We spent the past few days in Monterey, Carmel and Big Sur because one of Chris' favorite activities is taking trips over long weekends. Who am I to stand in his way? Our stay was filled with sea lions, butterflies (in the thousands at Monarch Butterfly Sanctuary) and some really peaceful beaches. More photos to come.
So far, so good on my 2015 intention of traveling as much as possible. And on the traveling front, AFAR magazine asked me to share some packing tips recently — you can check it out over here.