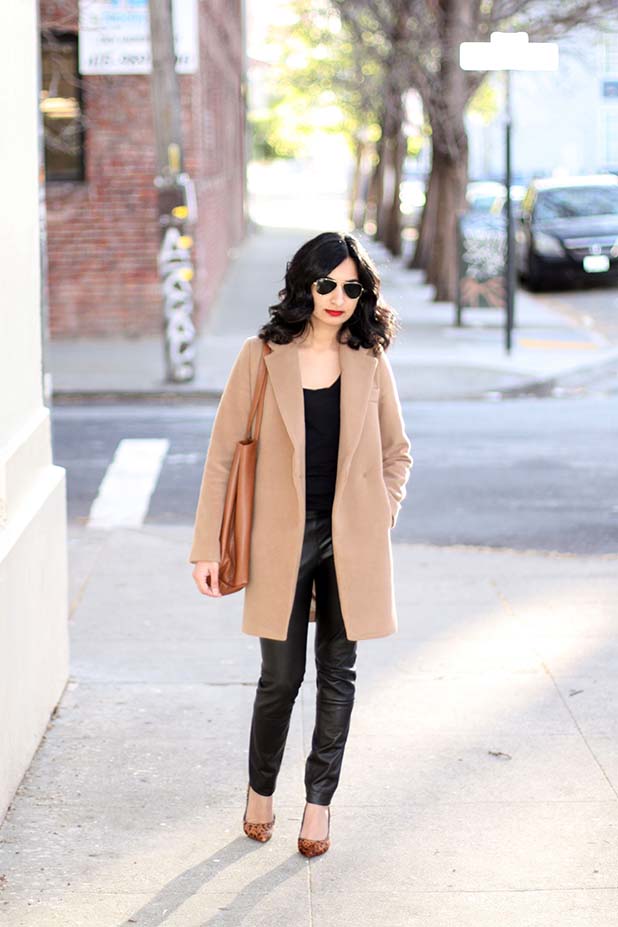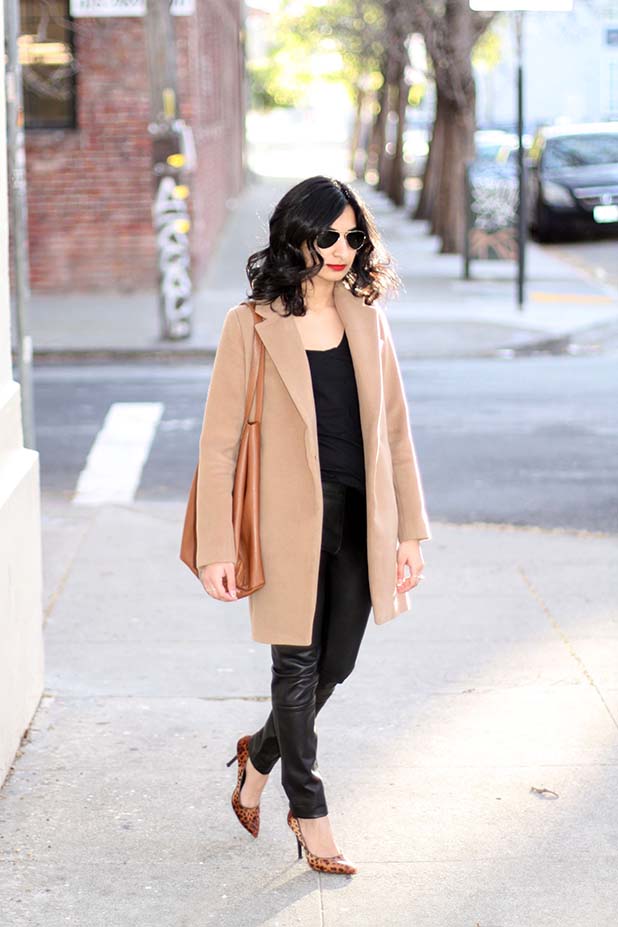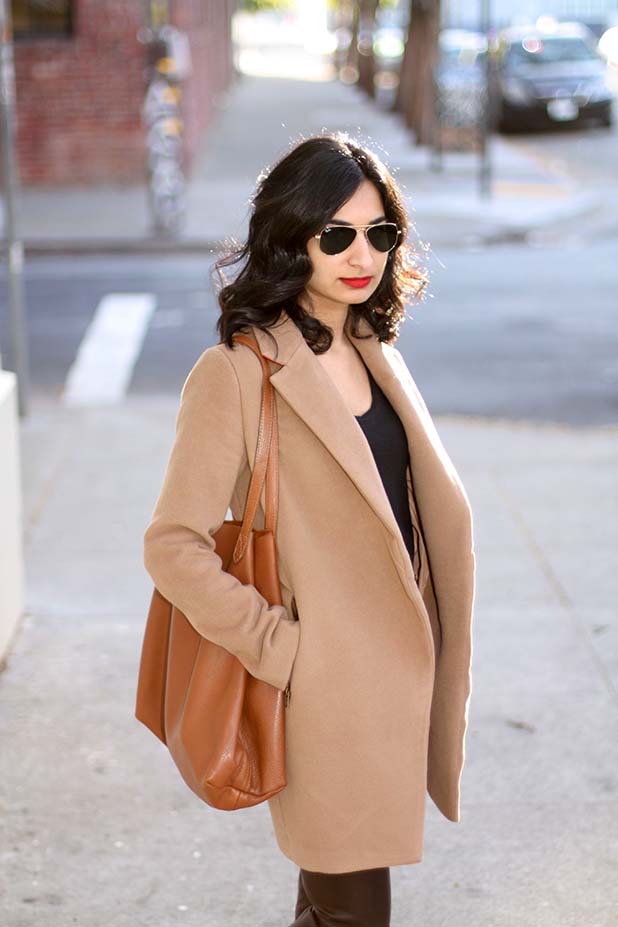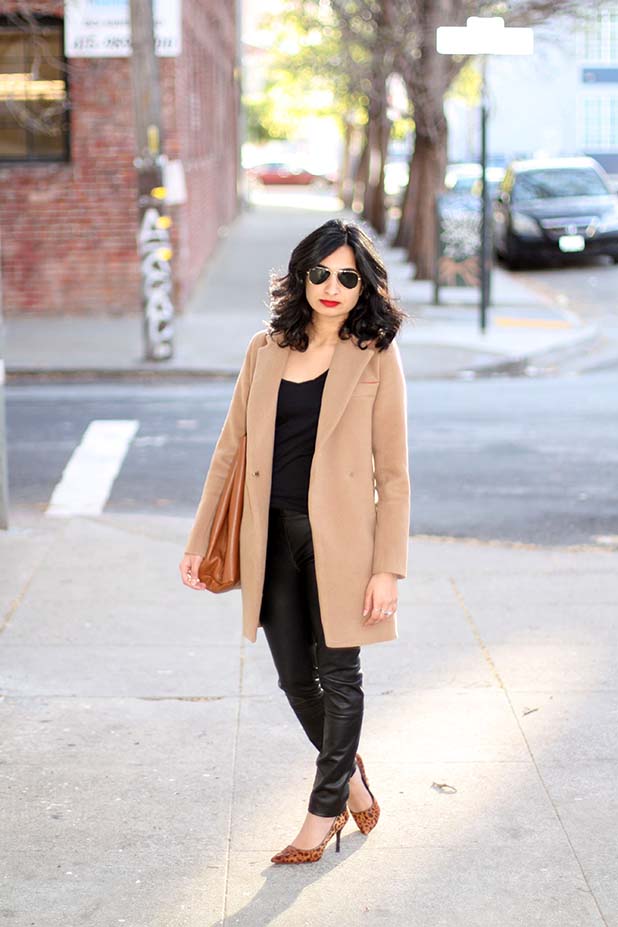 Cuyana Perfect Tote (c/o), Ray-Ban Clubmaster Sunglasses, ASOS coat, Brighton leather pants, Pickwick & Weller tee (c/o), Nine West pumps (c/o)
Sticking with the basic animals here — camels, cheetahs, cardinals. I think neutrals look chic, and I really appreciate that they shave time off my morning routine.
Although I always wished I were, I'm so not a morning person. I do sometimes plan ahead…but most weekdays once I pry myself out of bed and into the shower, I just put on neutrals in various textures and head out the door. Sometimes with a swipe of red lipstick. It's makes me feel put together without having to spend much time deciding what to wear.
And that means a few extra minutes of sleep, checking email, shopping or Pinterest-pinning on my phone in the morning. You know, the productive things.
What's your a.m. routine? Any go-to outfits for work?