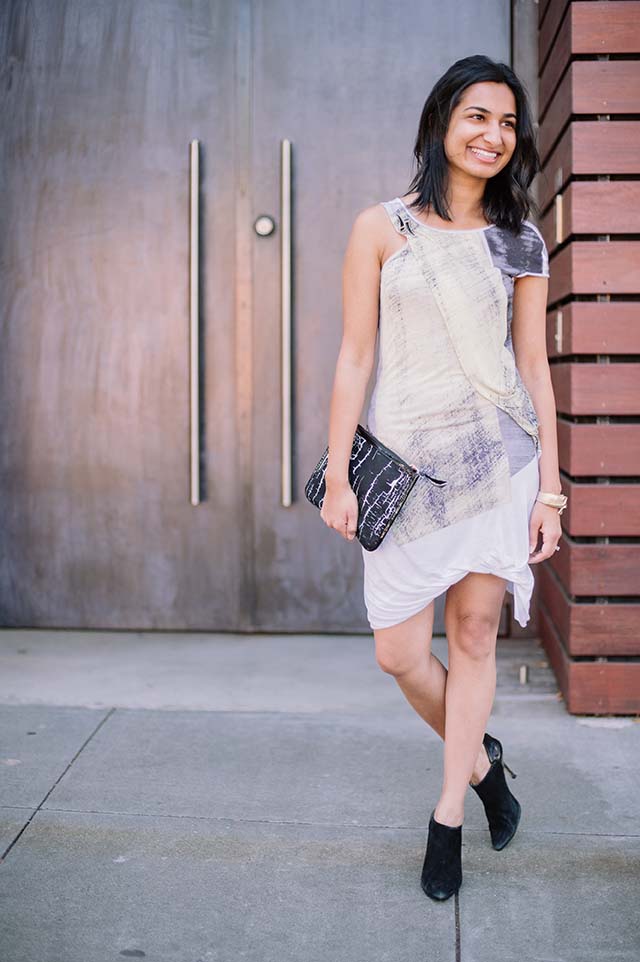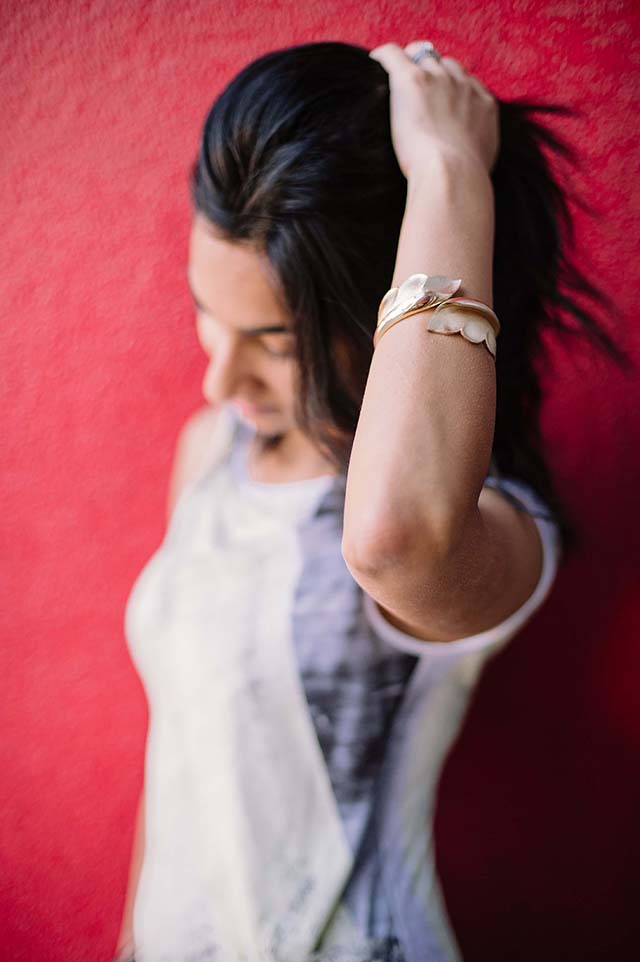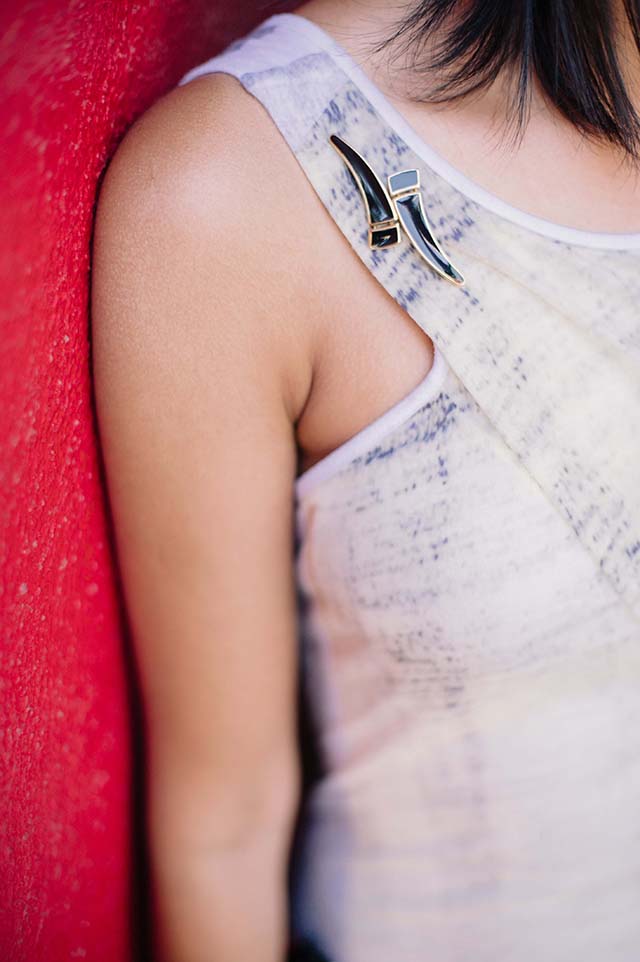 Sweet & Spark brooch and cuff, Helmut Lang dress (similar here), Shawn Burke x The Podolls clutch, KORS Michael Kors booties
Another shoot in the Sweet & Spark series! Brooches tend to have elderly lady connotations, thanks to coordinating chunky cardigans. And dickeys. Bless those dickeys.
But most of the time they don't deserve the bad rap at all. In fact, I love the way they look on asymmetrical necklines. I wanted to wear something big and bold on the strap until I saw this one. It's so cool and funky and looks right at home on a graphic dress. More brooches over here.
Photos by Christine Saragologos