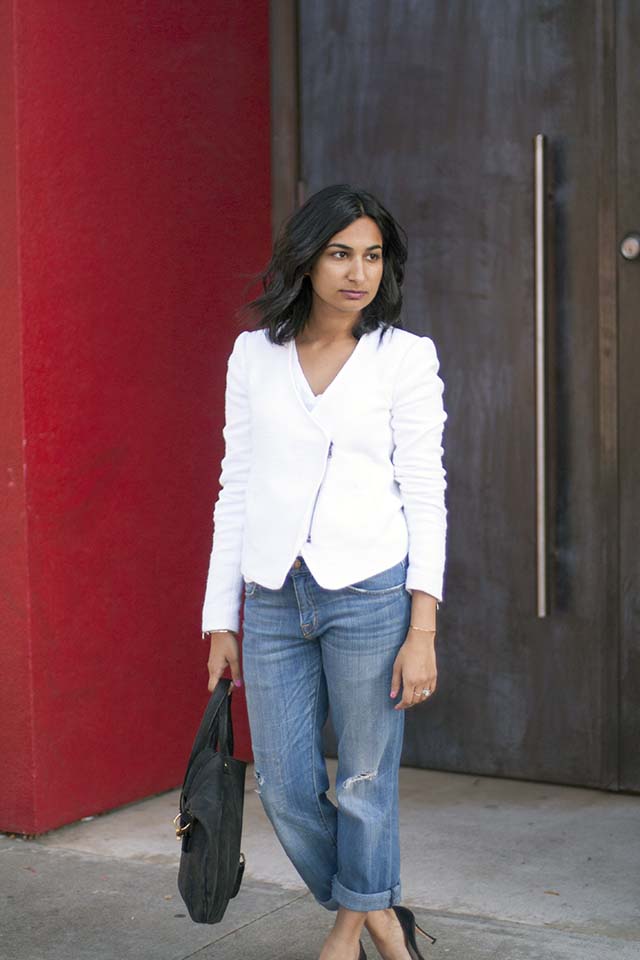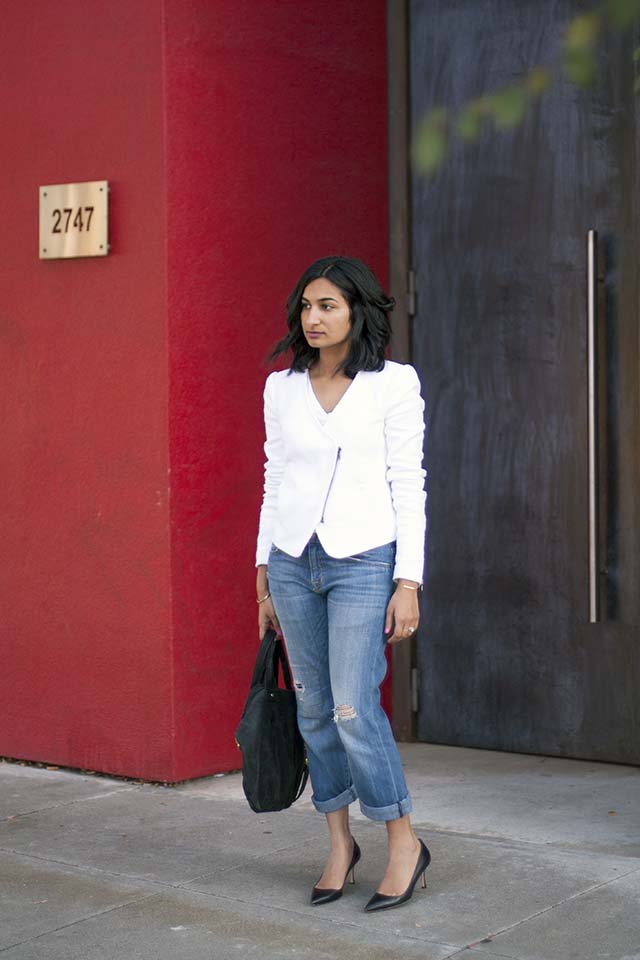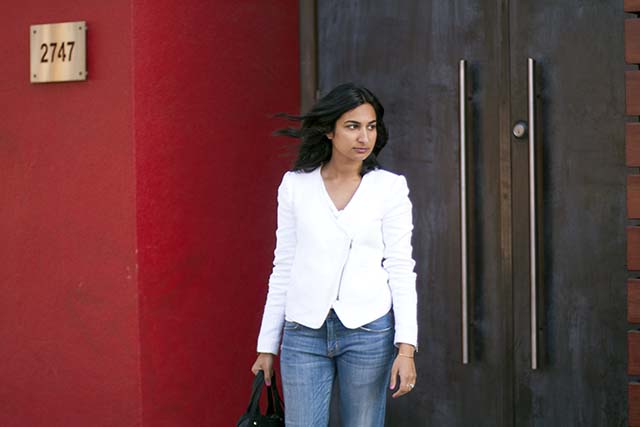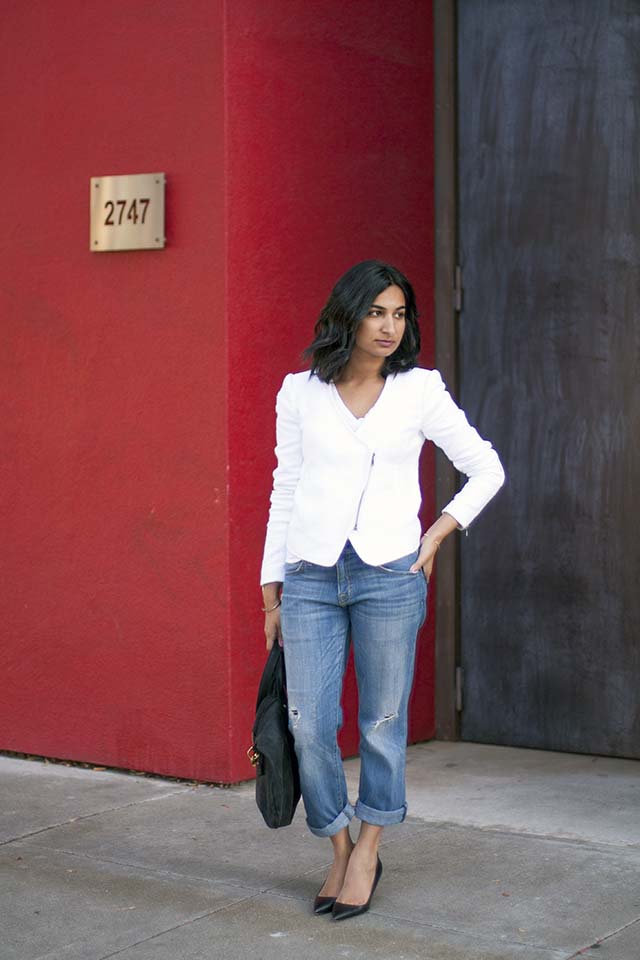 Current/Elliott boyfriend jeans (old, but here's their classic boyfriend style), Tibi blazer (past season), Clare Vivier Messenger Bag, Manolo Blahnik heels, Sweet & Spark bracelets
It's gotten to where I think of boyfriend jeans as a "basic". Funny how styles evolve! I remember when skinny jeans came into play. They seemed so different and trendy at the time. Before that it was all flares (which I still kinda love), and bootcut (what happened to those?).
And now, here we are years later, with boyfriend jeans still among the pants of choice for fashion enthusiasts. You can go out in them and still feel cool. Which is a feat because they are huge. And you can wear them with incongruous tailored pieces and heels so your body continues to have some sort of shape. And that only makes them cooler.
They're no replacement for my dark skinnies, but I'd say they've still earned "basics" status by this point.