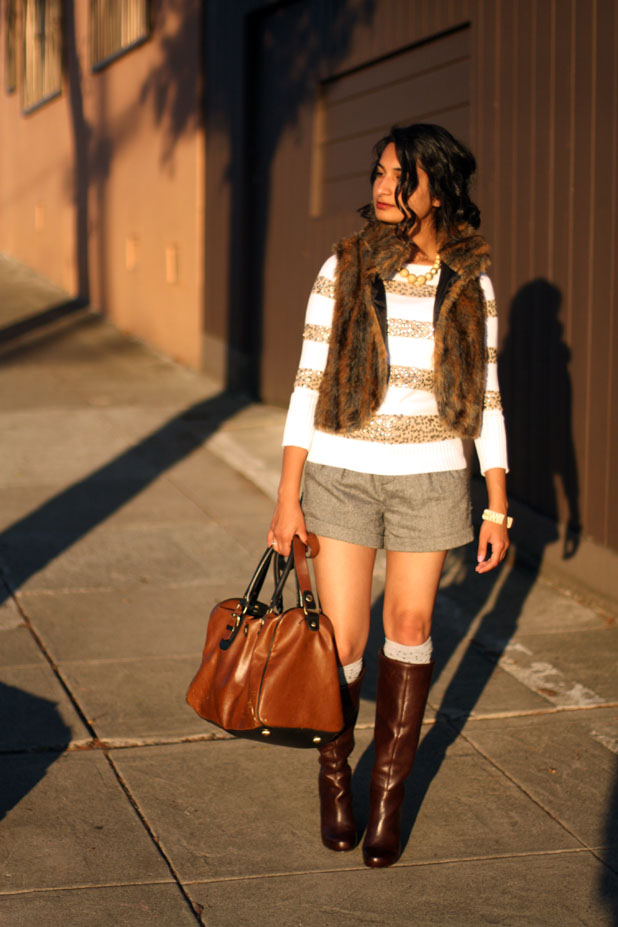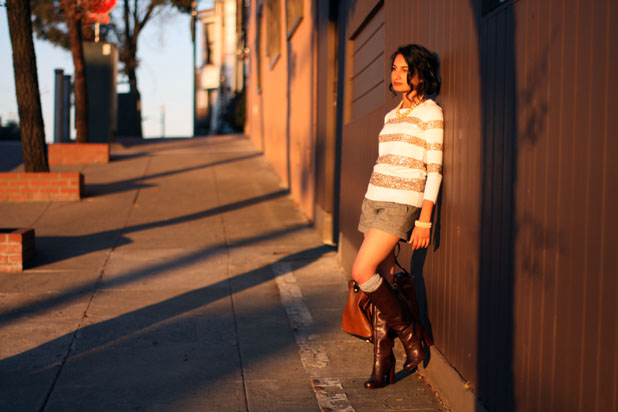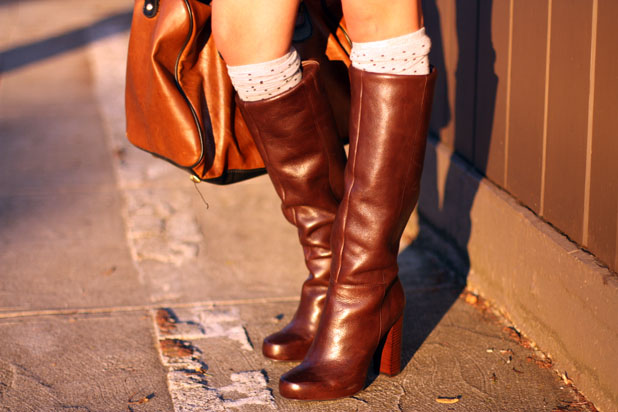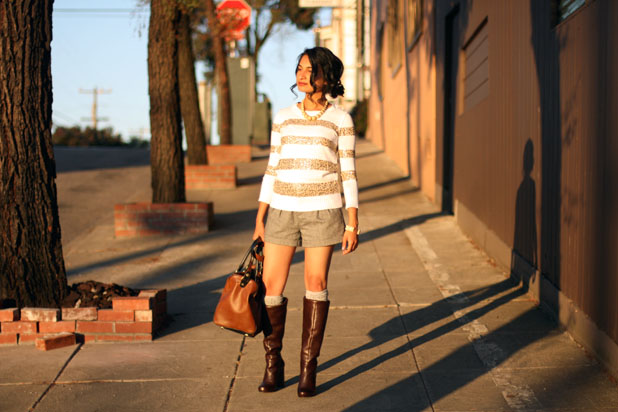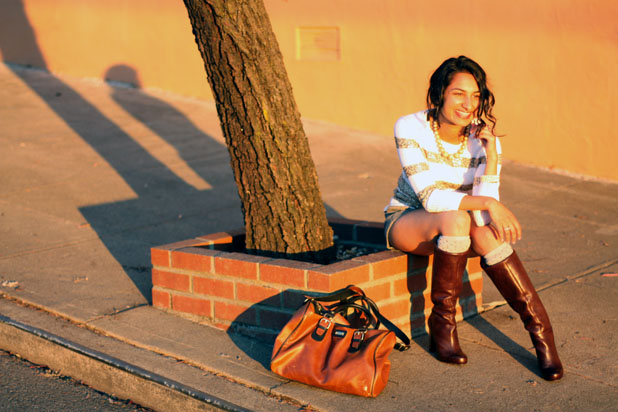 Update: I've been getting requests on the height of these boots — I actually folded them in a tad in the photos which works nicely, but if I hadn't they go all the way up to the knee on me. Check them out here — they're called the "Cropshop" . Or browse around Nine West here.
—
Nine West asked me to style these cute new boots, so I upped the slouchiness by pairing them with some scrunchy socks and kept it more tailored on top.
If you want to see how Nine West styled the shoes, their fall lookbook just launched and they took the ensemble to a whole new level. Major kudos to them for making pants-less in public look enviable. (Although nightmares and laws prevent me from ever wanting to go that route myself.)
Anyway, if you're so inclined they have a fun promo going on right now where you can "like" them on Facebook for the chance to win all the shoes shown in the spread. And that's a lot of shoes.
Click on over to check out all the bloggers' looks.
"Cropshop" boots c/o Nine West, J. Crew sweater, Urban Outfitters socks, H&M bag, LF faux fur vest, Nordstrom necklace