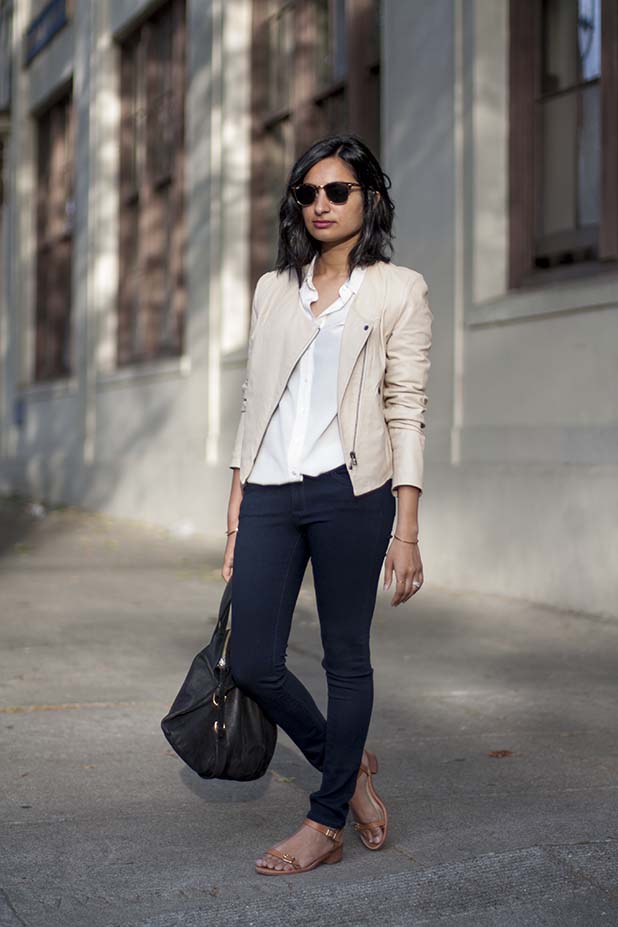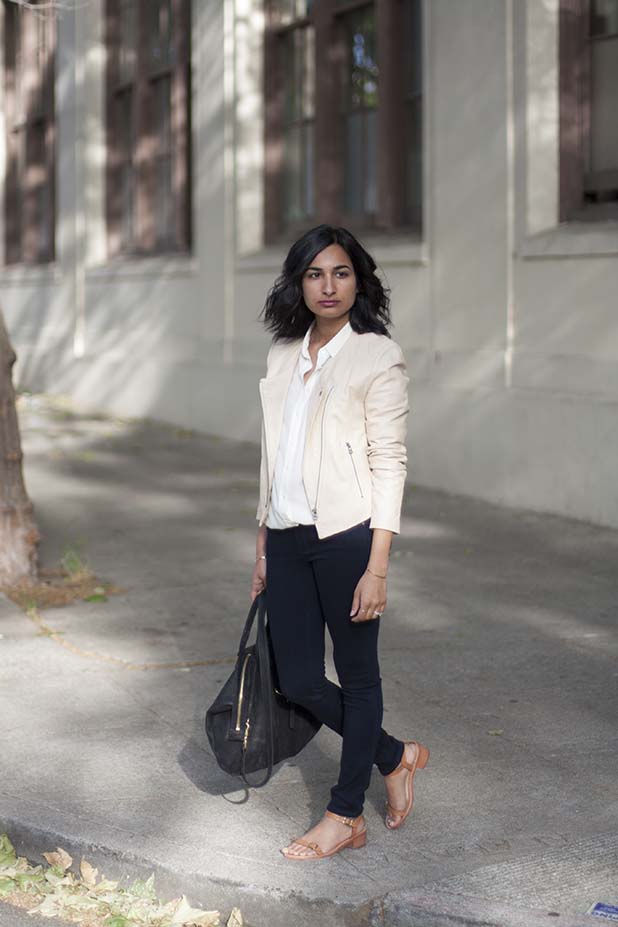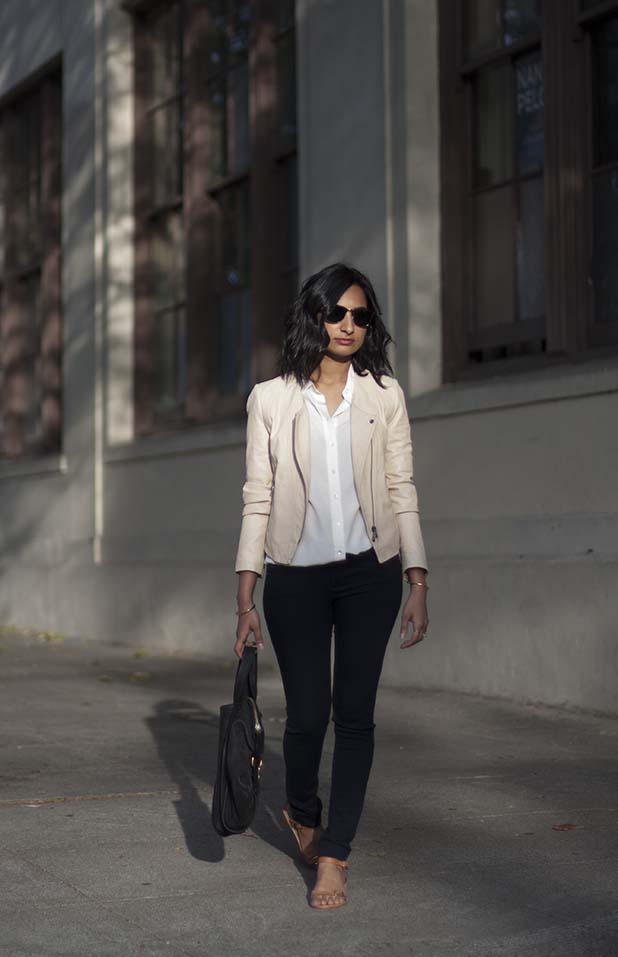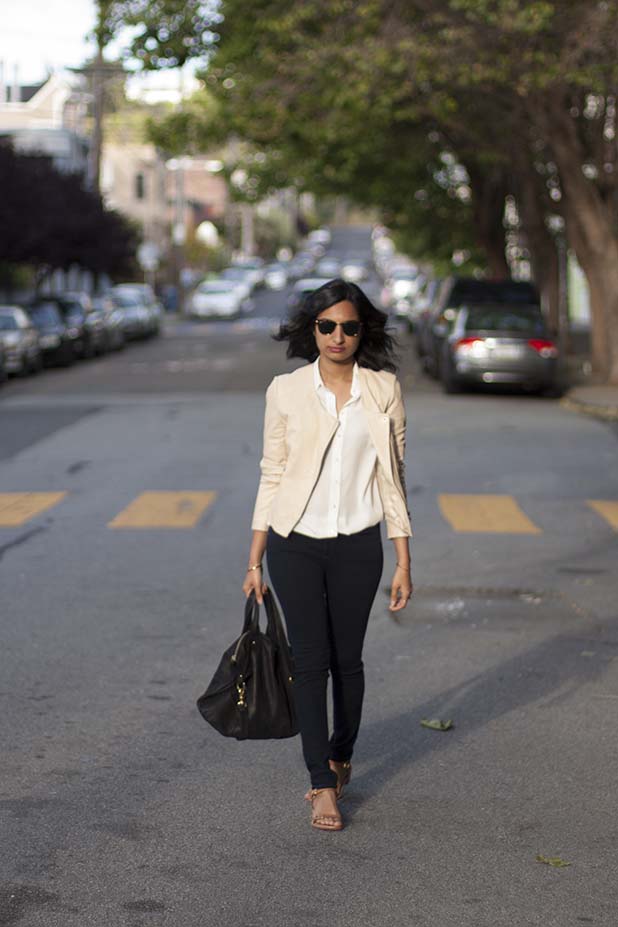 Everlane Silk Point Collar blouse (c/o), Joie Kamari Jacket, Clare Vivier Messenger Bag, AG legging jeans, Loeffer Randall sandals, Sweet & Spark bangles (c/o), Ray-Ban Clubmaster sunglasses
Lots of love for a crisp palette. Nice and fresh for summer!
So it goes without saying that this jacket was an impulse buy (does anyone really plan to buy a off-white leather blazer?). It may sound like an improbable purchase, but it's already been such a great investment, especially since I've had so many tonal pieces to go with it.
I wore a version of this outfit to work last week, and then I wore it again this weekend! The sure sign of a new go-to. You can never have too many neutrals.