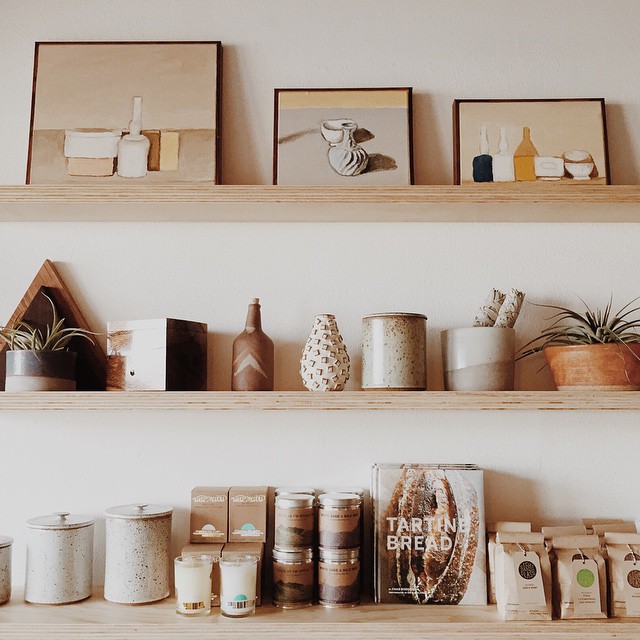 We completed our move into our new apartment last week and the process was as smooth as you could expect a move to be. There are still boxes everywhere but we're already loving our new home! Some highlights — it has serene white walls (that are very white at the moment — more art work is in order), an outdoor patio and beautiful oak hardwood floors.
One of the more thoughtful design elements is open shelving in the kitchen. With styling on the brain, here's a roundup of some inspiring kitchen cabinetry full of ideas to steal.
Above: All right, it's not an actual kitchen but it might as well be. Here's a shelfie from General Store, a mainstay boutique in SF. The variety of items and textures adds so much depth and the limited color scheme keeps it cohesive.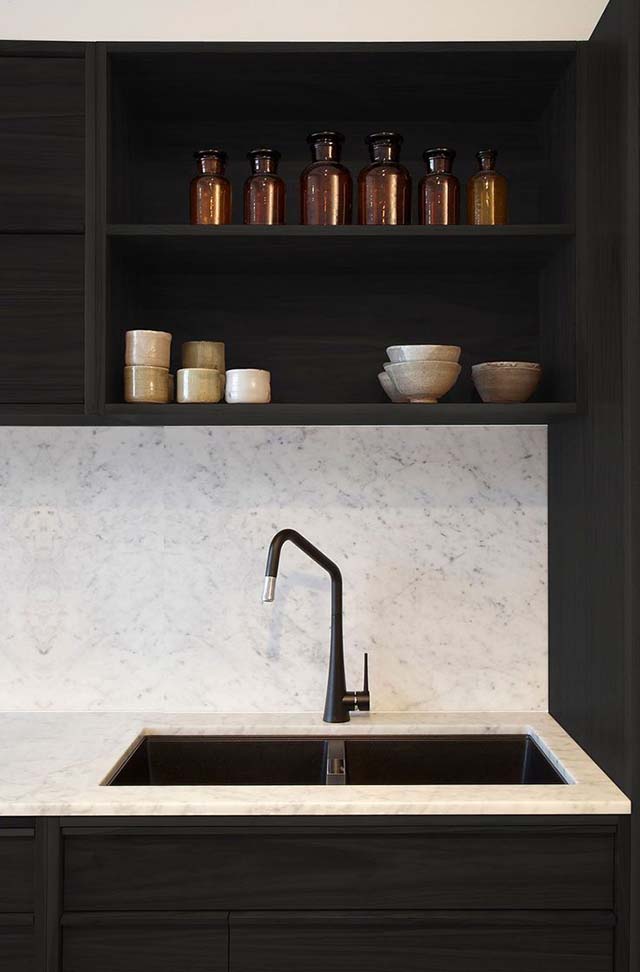 Above: If we didn't rent, I would be very tempted to paint the cabinets black and stock up on contrasting ceramics like this dramatic vignette from WSworkshop.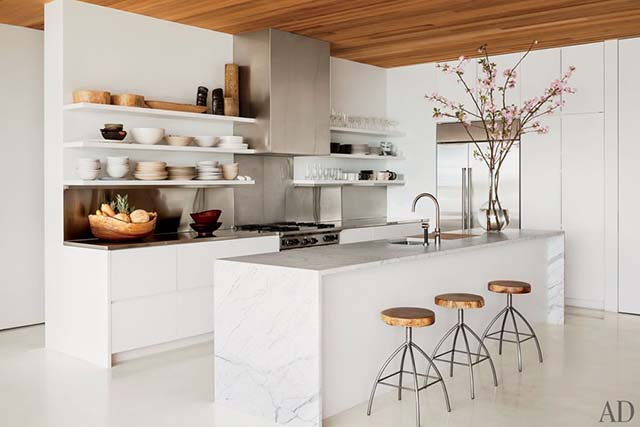 Above: I love the layered look achieved by stacking cups and plates in subtly different shades. This is from the "Bauhaus-y" home (her words, pretty cool) of photographer Kelly Klein.
Above: Anne Sage of The City Sage did a kitchen makeover recently, to simple and stunning result. Pretty mix of gray with pops of black and white and wood.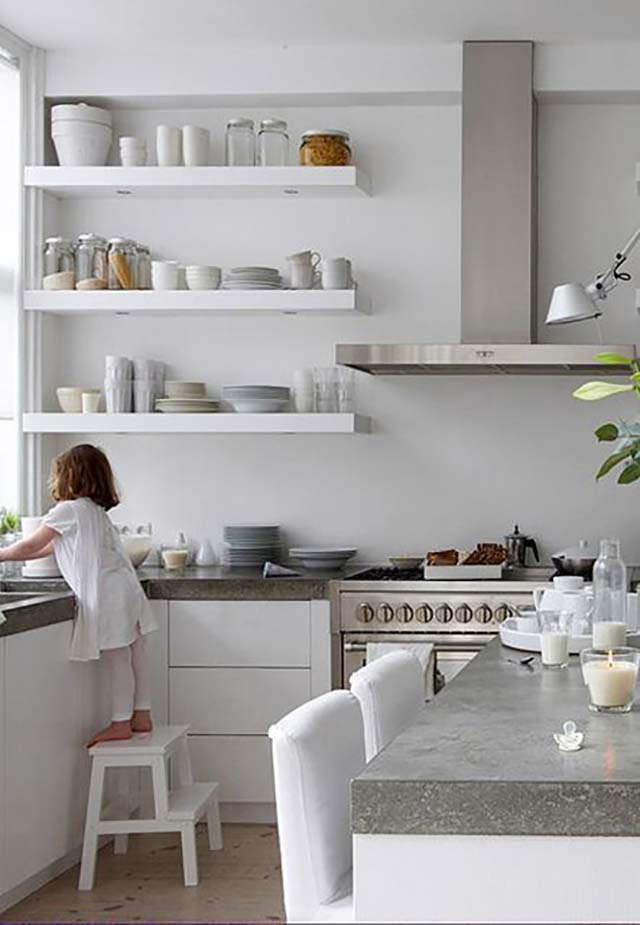 Above: This room is all Ikea. Ikea! When I was at an Airbnb in Amsterdam, the couple we were renting from had little jars like this for all their spices and it looked amazing, just like these shelves.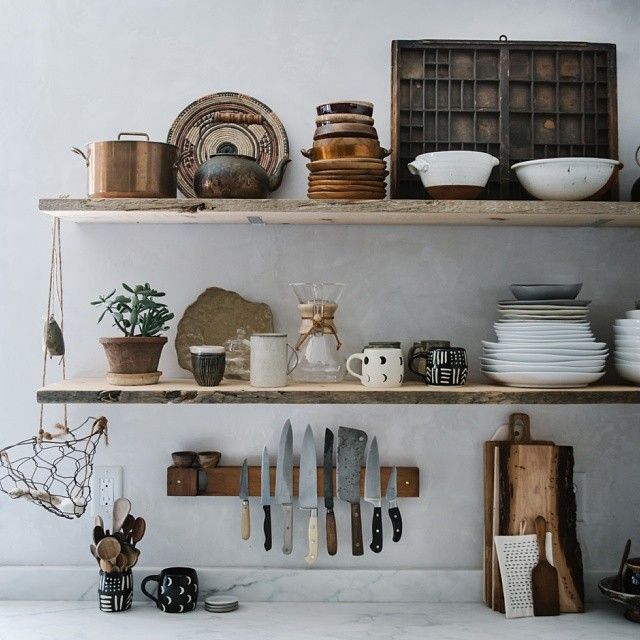 Above: Beth Kirby of Local Milk has a way of making everything look like it's from the days of yore, in the most gorgeous way possible. Lots of white and distressed wood.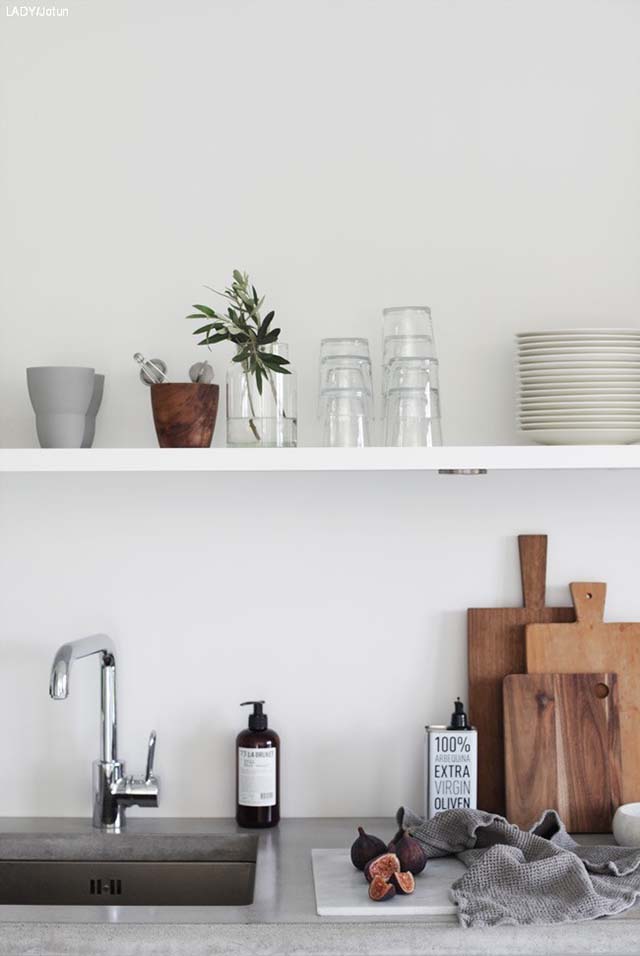 Above: Clean and functional! Interior designer and stylist Elisabeth Heier (also here) has kept it sparse but with a sprig of greenery. Great soap and olive oil packaging, too.