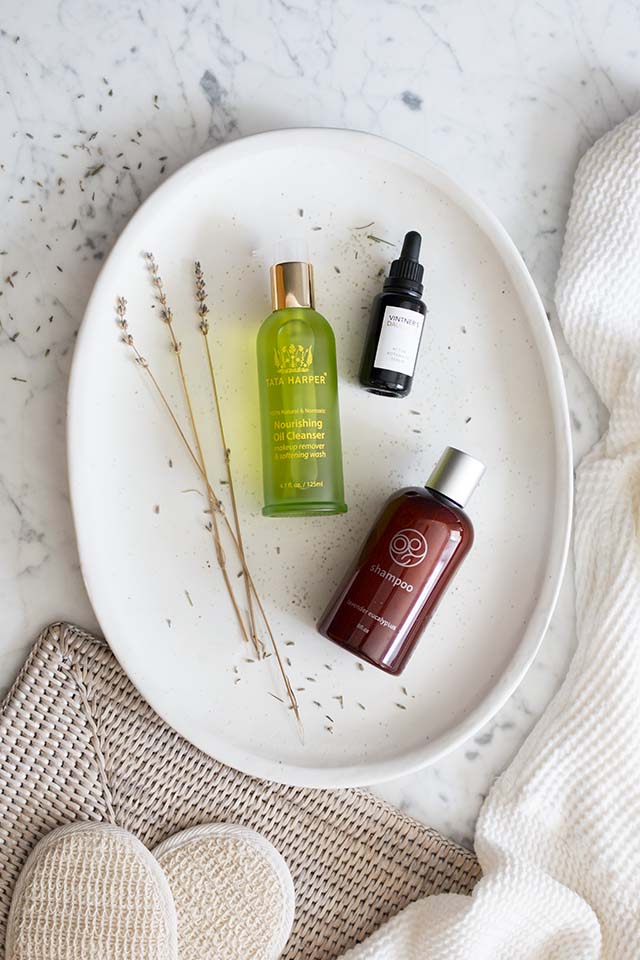 I would never begrudge my no-name hypoallergenic standbys. But — there is something to be said about using beauty products that actually excite you, whether they work well on your skin, smell amazing or have beautifully-designed packaging. My favorite loot usually has some combination of the three.
One of the perks of being a blogger is being able to test out a bunch of products that are sent my way. And through this process, I've developed a few favorites.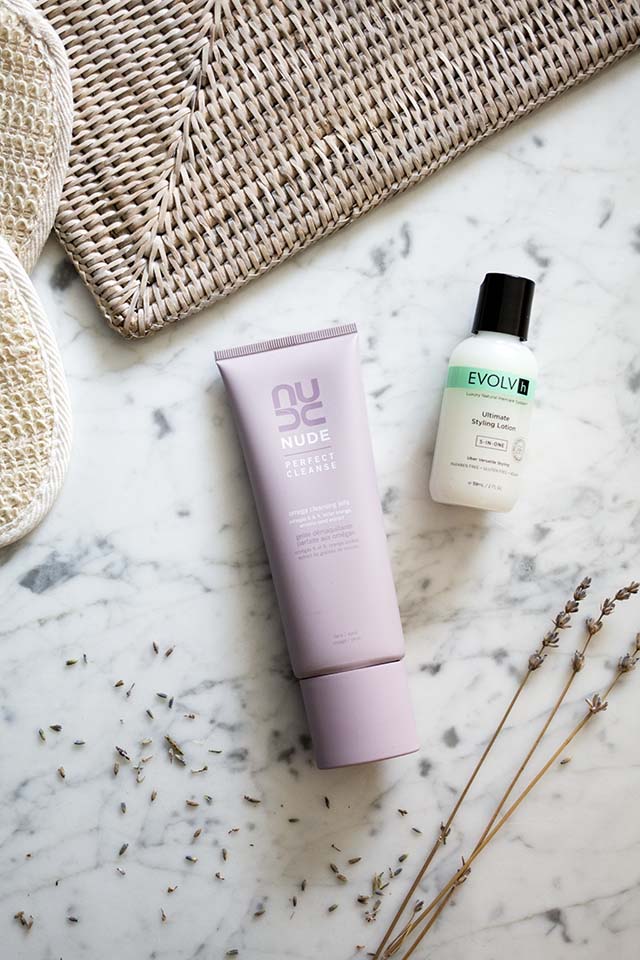 So in the realms of skincare and haircare, here's what I'm loving at the moment.
Vintner's Daughter Active Botanical Serum: I know the whole oil-based beauty craze has been going on for awhile now, but only recently have I become a convert. I love the way this smells and it feels luxurious on my skin. Plus, it's made not too far away, over in Napa Valley. I've been using it every morning and night. The bottle is beautiful, too. Like a little apothecary touch for my counter.
Tata Harper Nourishing Oil Cleanser: Don't think you'd be into an oil-based cleanser? Neither did I. Never say never! The scent is somewhat subtle, but so good. It's recommended for dry skin and it leaves the skin feeling super moisturized, but I find it's a great fit for my combination and sensitive skin. It doubles as a makeup remover, and it's an effective one at that.
Cavallo Point Lavender Eucalyptus Shampoo: I spent a night at the gorgeous Cavallo Point hotel and liked their lavender eucalyptus shampoo so much I bought a bottle at their spa shop before heading out. It smells amazing (if you like lavender and eucalyptus, of course), and it also strikes a nice balance of leaving my scalp feeling clean but not too dry.
NUDE Skincare Perfect Cleanse Omega Cleansing Jelly (also here): This one is really gentle and great for when I don't want to disrupt my skin. And I mean gentle — it feels more like lotion than soap. In case it looks familiar, I've put it in a holiday roundup. Yep, I've been using it for awhile now.
EvolvH UltraShine Shampoo: So what's shown in the photo is the styling cream — but I'm obsessed with the shampoo! The only reason I didn't put it in the picture is because I only have a teeny-tiny bit left in my (admittedly also tiny) bottle. I'm pretty picky when it comes to shampoo. This one doesn't dry out my scalp at all and doesn't leave it feeling oily, either. Just right.