Retail Therapy: Best Online Boutiques
A roundup of the best of the best in online boutiques in each category. We all love shopping – sometimes a bit too much. Here's to helping feed the habit. (I kid – shop responsibly.)
1. Trendy and Affordable: Nasty Gal, Modcloth
These two stores were once up-and-coming boutiques and are now online shopping mainstays. Modcloth fulfills the quirky, retro and, well, mod vibe in us and Nasty Gal has a little edge and a healthy dose of '80s rocker.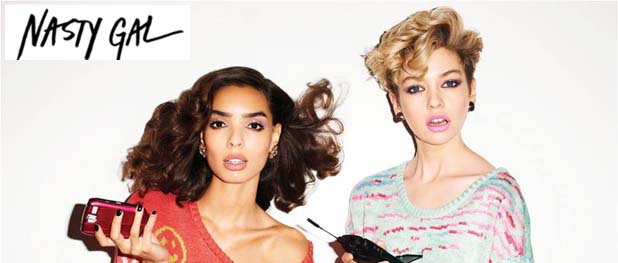 Update: I've had a few requests for more suggestions on boutiques like Modcloth and online stores like Nasty Gal, so here are a few other great sites to check out:
Asos: Free shipping and return shipping, amazing selection and affordable prices.
Shop Ruche: Girly and feels like a mix between Modcloth and Forever21.
Threadsense: An affordable mash-up of edgy and romantic pieces.
Topshop: Always on trend. Originally based in the UK but they've made their way stateside.
Free People: Boho-adorable. It's the sister site to Urban Outfitters.
Need Supply: Has a minimal look, similar to Oak NYC or La Garconne – but friendlier.
Urban Outfitters: Major company but has indie-style clothing and free return shipping.
Forever 21: A trend machine and as inexpensive at it gets.
Lulus: Well-stocked and ultra girly, with a great selection of inexpensive shoes.
Mikkat Market: Slouchy, minimalist basics.
Pixie Market: Boutique and up-and-coming indie designers at a range of price points.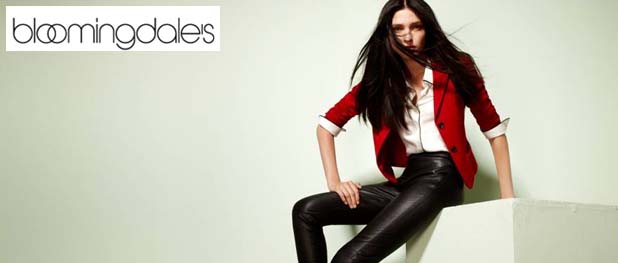 2. Best Online Department Stores: Nordstrom, Neiman Marcus, Saks Fifth Avenue, Barneys New York, Bloomingdale's
Nordstrom: Free shipping and returns. They carry all the major brands and designers.
Neiman Marcus: Higher-end shopping. The product images are great, too.
Saks Fifth Avenue: Get your wallet ready! Lots of cute clothes, from contemporary to luxury.
Barneys New York: Upscale with lots of hip, up-and-coming brands. Plus, free shipping!
Bloomingdale's: The contemporary selection here is really spot-on.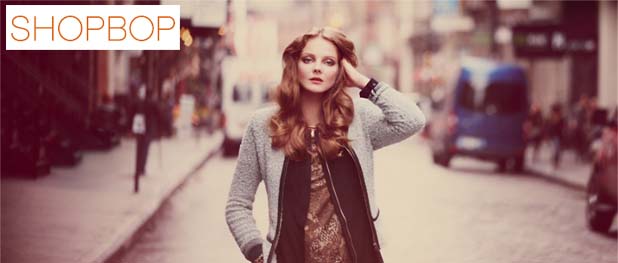 3. Best Contemporary: Shopbop, Revolve
Could Shopbop be any better? Free shipping and return shipping, a huge but well-edited selection of current brands, and incredible styling and lookbooks. Revolve also has Forward – a higher-end site with great eye candy.
Update: I've had requests for more recommendations on stores like Shopbop and shops like Revolve, so here are other similar (and awesome) online boutiques:
Piperlime: Free US shipping and all the major contemporary labels.
Asos: Already listed in #1, but great assortment and free US and UK shipping.
J. Crew: Polished and preppy looks with great styling inspiration.
Madewell: The hip, more casual younger sister store to J. Crew.
Anthropologie: Unique clothing for creative types.
SSENSE: Hip,  brands like Alexander Wang, J. Brand and Helmut Lang.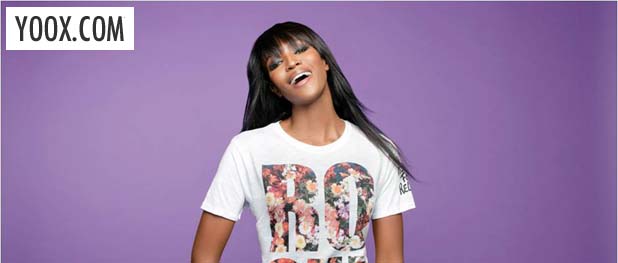 4. Designer Discount: theOutnet, Yoox
International stores = amazing selection of brands. I've found some serious gems from these shops.
5. Dream Closet: Net-a-Porter, La Garconne, Oak NYC
A visit to these sites feels as much like reading a fashion mag as it does shopping a store. The clothes are generally as expensive as they look, but a girl can dream. And from time to time their sale prices are almost even within reach. Almost.
6. Best In Person & Online: Opening Ceremony, Anthropologie
Opening Ceremony is cool and Anthropologie is crafty. I need a little of both in my life.
7. Worth the International Shipping Costs: The Scarlet Room, Style Stalker
Oh how I wish US shipping weren't $20 – $25 US dollars! Even so, shopping at these stores is actually totally within reason and the assortment is adorable.